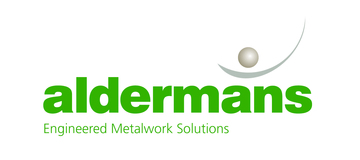 Contact: Karen Friendship

Bell Close
Newnhave Industrial Estate
Plymouth
PL7 4JH
Devon
Size

SME

Direct employees

28

Turnover (reported)

£2,800,000

Nuclear Contracting Tiers

Tier 3: Original Equipment Manufacturing Organisations
Tier 4: Sub-component Suppliers/Distributors
Tier 5: Processors & Fabricators
Accreditations
ISO 14001:2015
ISO 9001:2008
OHSAS 18001
F4N Case Studies
Alderman Tooling Ltd
Light and Medium Fabrications
Bespoke Sheet metalwork, Toolmaking, Precision engineering & Turning
Overview
Background
Alderman Tooling is one of the South West's leading quality metalwork manufacturers offering a comprehensive range of bespoke fabrication and precision engineering services.
We have a strong focus on quality and precision and serve diverse markets, including construction, IT, industrial and automotive sectors. Our clients are based throughout the South West, and nationally.
History
Aldermans was founded in 1969 by former toolmaking apprentice Bill Alderman to support the burgeoning Plymouth manufacturing sector. The business has grown organically and has diversified into many new sectors, embracing technology and investing significantly in the past decade. It retains its strong family culture as family member Karen Friendship - a qualified Civil Engineer – became Managing Director in 2006, developing the business's potential and receiving many accolades for her achievements.
Products and Services
| Product | Sector |
| --- | --- |
| Fabrication Med-integrity Structures | Construction - Civils |
| Precision & General Machining | Rail & Transport |
| Fire Alarms Detection Enclosures & Panels | Electrical components & equipment |
| Fabrication Med-integrity Structures | Oil & Gas including LNG |
•Fibre laser cutting – up to 20mm mild steel, light-out facility with multi-shift system provide significant capacity. We offer 3 day turnaround on laser-only quotes
•Pressbrake folding – up to 170 tonnes
•Power presses – with capacities up to 250 tonnes, and progression tools with capacities up to 160 tonnes, with SMED quick change set-up
•Amada CNC laser cutting / turret punching – up to 6mm mild steel combining two processes in on for maximum cost efficiency and speed
•Guillotine / sawing – batch or bespoke, angled or straight, with capability up to 6mm thick
•Tube and Bar bending – catering for low to mid volumes
•Welding – extensive capacity on mig, tig and brazing mild, stainless steel and aluminium
•Precision Turning & Machining - with automatic bar fed lathes up to 20mm and billets up to 200mm diameter, offering comprehensive fabrication and machining capabilities
•De-burring, linishing and mirror polishing of components
•Powder coating
•Assembly, sub-assembly and kit packing, so our clients have fewer suppliers to manage
Site Facilities
Shop Floor
2500m2 In house Toolroom, offering design, manufacture and maintenance of press and form tools
Design
CAD Design - 2D
CAD Design - 3D
CAM Design - 2D
CAM Design - 3D
Recent Work