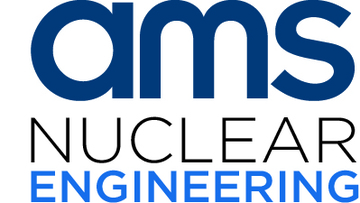 Contact: Mark Barham

1604-1605
Carnival Way, North Petherton
Bridgwater
TA6 6GY
Somerset
Size

SME

Direct employees

19

Turnover (reported)

£3,978,447

Nuclear Contracting Tiers

Tier 2: Systems Integration Organisations
Accreditations
ISO 14001:2015
ISO 45001:2018
ISO 9001:2015
AMS Nuclear Engineering
Instrumentation & Control Equipment
Instrumentation & Control - Systems Engineering
Overview
AMS Nuclear Engineering Ltd (AMS) is a Controls & Instrumentation company based near Bridgwater, Somerset, specialising in engineering systems for the nuclear industry. With expertise in 'front end' instrumentation including pressure, level, flow and temperature measurement, analytical equipment and environmental monitoring, AMS's team of SQEP (Suitably Qualified and Experienced Personnel) engineers can provide the full range of project life-cycle services including:
• Plant walkdowns and requirements specification writing
• Optioneering reports
• Detail design
• Design substantiation
• Enclosure / cubicles / panel / frame manufacturing
• Factory Acceptance Testing
• Installation
• Site Acceptance Testing
• Commissioning
• Documentation
AMS operates throughout the nuclear industry, delivering a range of solutions for:
• Plant Life Extension (PLEX)
• Ageing and Obsolescence
• Reverse engineering
• Environmental sampling and monitoring
Products and Services
| Product | Sector |
| --- | --- |
| Instrumentation control computers detectors transmitters monitors & panels | Nuclear Civil |
| Modularised & Skid Mounted Process Systems | Nuclear Civil |
| Detectors Sensors Transmitters & Detection Systems | Nuclear Civil |
Site Facilities
Shop Floor
1000m2
Inspection / Testing
Electrical
Pressure / Hydro Testing
Design
CAD Design - 2D
CAD Design - 3D
Recent Work
Isokinetic Sampling System
AMS are able to design, build and commission systems for taking unaltered particulate samples from stacks using isokinetic sampling techniques and bespoke multi-probe sampling assemblies to both comply with Environment Agency guidelines and to meet specific customer operation and maintenance requirements.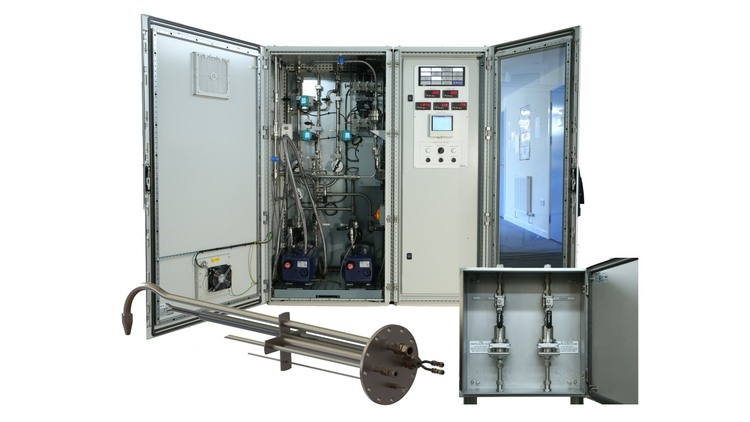 Total Oxidation Units
AMS can produce bespoke systems for periodic and/or continuous emissions monitoring that meet current UK and International standards. These systems have been developed in conjunction with Health Physics and are used widely throughout the nuclear industry to provide portable sampling of gaseous Carbon 14, Sulphur 35 and Tritium (3H).
Moisture Measurement Systems
AMS recently designed and built a number of moisture measurement systems that included discreet control and alarm logic, hardwired key lock systems and segregated channel monitoring instrumentation. The design and manufactured systems had to meet the safety case requirements and was fully seismically and EMC tested.