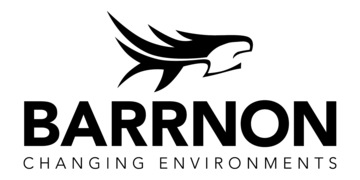 Contact: Andrew Barr

Appleby Business Park
Drawbriggs Lane
Appleby
CA16 6HX
Cumbria
Size

Micro

Direct employees

4

Turnover (reported)

£681,000

Regional Markets

Europe, North America

Nuclear Contracting Tiers

Tier 3: Original Equipment Manufacturing Organisations
F4N Case Studies
Barrnon Ltd
Steel Fabrications
miscellaneous Nuclear - Mechanical Handling & Sludge Collection
Overview
Barrnon is a boutique engineering services provider based in the quiet Cumbrian town of Appleby. Led by Managing Director, Andy Barr, we don't just create imaginative engineering solutions to the most complex problems, we also manufacture them on site.
Barrnon provides engineering innovation across a range of industries: marine and agricultural, nuclear decommissioning and oil and gas. We develop imaginative solutions to specific problems in each of the sectors that we work in – and we are experts in taking tried and tested techniques and applying them in different environments.
We're exceptionally good with metal, using state-of-the-art manufacturing techniques to bring our innovative 3D CAD designs to life in our extensive workshop. Our approach has allowed us to develop an unparalleled ability for rapid research and development, prototyping, testing and deployment.
Our unique combination of skills has given us the opportunity to partner with some of the biggest names in engineering around the world – and to take our branded products into specialist markets all over the world.Not specified
Products and Services
| Product | Sector |
| --- | --- |
| Precision & General Machining | Nuclear Civil |
| Robotic Manipulators Crawlers & Automated Remote Operating Tools | Nuclear Civil |
| Fabrication Med-integrity Structures | Nuclear Civil |
| Waste Management | Nuclear Civil |
Site Facilities
Shop Floor
Size not specified. Engineering Workshop and offices
Design
Recent Work
Hydrospyder Floating crane/tool deployment device
The HydroSpyder is a floating deployment tool. Inspired by the water boatman insect, which uses surface tension to walk on water, our HydroSpyder can be propelled to any point and is able to deploy a wide range of different tools. Available in different sizes, our initial design lifts up to 18 tonnes under water and, like all our tools, can be operated with precision from a remote location.
HydroSpyder is a remarkably useful device. Its buoyancy can be varied and, using its hydraulic legs, it can alter its size to manoeuvre into
restrictive areas. Using on-board cameras, it provides the operator with a clear view of the environment and the work being undertaken.
Each HydroSpyder is custom built to the exact client specification and is scaleable depending on the precise requirements of the work being undertaken.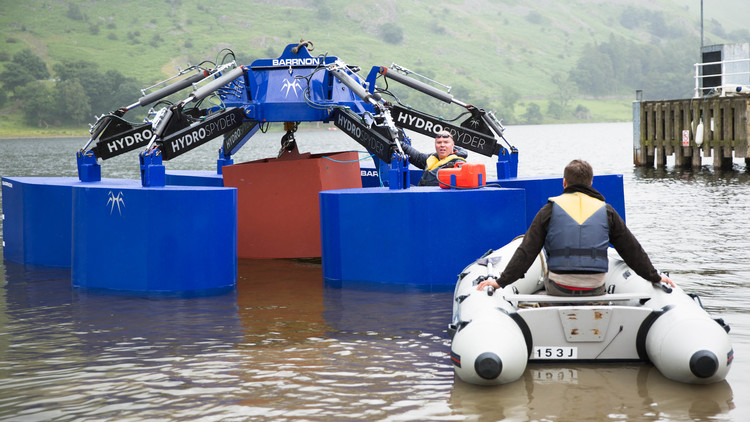 Bladecutter sludge removal tool
Its patented design allows it to cut through and collect stratified nuclear sludge, fluidising the material as part of the process. Thisallows the highly dangerous contaminated material to be collected from radioactive sludge ponds and gathered for more effective storage – usually box encapsulation. To date, two versions of the Bladecutter device have been deployed at Hunterston, allowing the efficient clean-up of two of the site's nuclear bays. Following the success of the Bladecutter horizontal dredge, the Barrnon team developed a vertical version to remove
radioactive sludge from underwater skips at decommissioning sites. It is now part of extensive trials to establish the efficiency of the units which are currently under consideration for use in the ponds at Sellafield and at Fukushima in Japan.