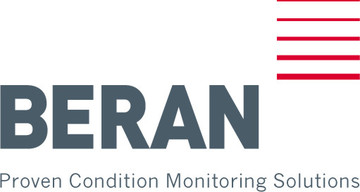 Contact: Duncan Affleck

Hatchmoor Industrial Estate
Torrington
EX38 7HP
Devon
Size

SME

Direct employees

51

Turnover (reported)

£2,450,920

Regional Markets

Australia, Europe, North America, South America

Nuclear Contracting Tiers

Tier 2: Systems Integration Organisations
Tier 3: Original Equipment Manufacturing Organisations
Accreditations
Achilles UVDB Verify Cat B
AS 9100
ISO 9001:2015
Beran Instruments Ltd
Instrumentation & Control Equipment
Miscellaneous Nuclear - Condition Monitoring Equipment and Systems
Overview
Beran Instruments is part of Condition Monitoring Group Ltd providing worldwide condition monitoring systems and solutions to industrial and aerospace customers. Beran have been working with the nuclear industry since the late 1980's. Beran provides a range of standard products and offers obsolescence and re-engineering of original installed control and instrumentation systems to nuclear customers ensuring long lifetime of systems.
Available products include vibration and condition monitoring systems for rotating machinery, vibration sensor calibration systems and support services, signal conditioning amplifiers, electronic and software bespoke engineering support.
In addition, Beran offers:
• Service, quality and innovation
• Engineering services to support existing control and instrumentation systems
• Re-engineering, design and supply of products replacing originally installed systems which are no longer supported
• Solutions to specific customer issues, which include:
Re-engineering of existing auto control systems within the reactor fuel system.
Obsolescence management of original installed electronic trip system to remove obsolete components and provide long lifetime.
Multi channel vibration monitoring systems for fuel rods.
Multi channel vibration and condition monitoring systems of rotating machinery, including turbine generator units, main boiler feed pumps, reactor, cooling water pumps, emergency feed pumps and other similar rotating machinery.
Products and Services
| Product | Sector |
| --- | --- |
| Instrumentation control computers detectors transmitters monitors & panels | Nuclear Civil |
| Turbine Generators | Power Generation, Distribution & Transmission |
| Turbine Generators | Nuclear Civil |
| Instrumentation control computers detectors transmitters monitors & panels | Power Generation, Distribution & Transmission |
| Pumps including Main Reactor Circulation Pumps & Motors | Power Generation, Distribution & Transmission |
Site Facilities
Shop Floor
10500m2
Inspection / Testing
Design
CAD Design - 2D
CAD Design - 3D
Recent Work