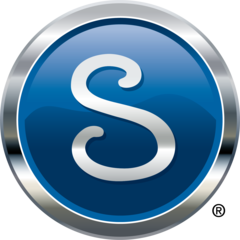 Contact: Tony Copley

7 Orpen Park
Ash Ridge Road
Bristol
BS32 4QD
Somerset
Size

SME

Direct employees

26

Turnover (reported)

£8,000,000

Regional Markets

Europe

Nuclear Contracting Tiers

Tier 3: Original Equipment Manufacturing Organisations
Accreditations
10-CFR-50-app B
Achilles UVDB Verify Cat A
Achilles UVDB Verify Cat B
Achilles UVDB Verify Cat C
Achilles UVDB Verify Cat D
ANSI
ASME
ASME / N
ASME / NA
ASME / NPT
ISO 14001
ISO 9001
ISO 9001:2015
NQA-I
RCC-M
Bristol Fluid Systems trading as Swagelok Bristol
Instrumentation & Control Equipment
Nuclear and Industrial Fluid Supplies and Services
Overview
Swagelok Bristol understands the pressures you face. We can help you meet the immediate and long term demands of the nuclear power industry safely, reliably, responsively, with the confidence that the products you choose are designed specifically for your applications.
Through our dedication to quality products and reliable services, Swagelok Bristol will help you improve equipment and system performance, reduce expensive operational downtime, and minimise risk to workers from less exposure time. Our focus on As Low As Reasonably Achievable or As Low As Reasonably Practicable (ALARA / ALARP) dose reduction protocols also decreases workers' exposure times.
By using Swagelok Bristol's products and services you can achieve the following:
* 83% reduction in exposure time by utilising Swagelok tube fitting installation instead of manual welding onsite
* 75% reduction in exposure time from using Swagelok Bristol's Custom Solutions Turnkey Connections - 5 Turnkey Connections versus 20 Onsite Connections (ASME BPVC Section III, Class 1, 2 & 3)
* 77% reduction in exposure time by utilising Swagelok Bristol's M200 Orbital Weld instead of manual welding
Many Swagelok components meet the nuclear industry codes and standards that your require including:
* 10CFR50 Appendix B/10CFR21
* ASME Section III - N, NPT, NA
* ASME B16.34, B31.1, QME-1
* ASME NQA-1, ANSI N45.2
* ASME BPVC Section III, Class 1, 2 & 3
* RCC-M (France)
* HAF604 (China)
* CSA N285 (Canada)
* CSA Z299
* ISO 9001:2015
* MSS-SP Documents for Valve Manufacturing & Testing
* METI/KHK
With Swagelok Bristol, you can be assured of protection against Counterfeit, Fraudulent and Suspect Items (CFSI) through our fully traceable supply chain and quality processes that ensure you receive exactly what you order, confirmed by product markings and documentation. Our proven quality, backed by our Limited Lifetime Warranty helps protect the integrity of your systems and applications.
Established in 1981, Swagelok Bristol has continuously developed product and service offerings designed to meet the specific needs of a diverse customer base across the South West of England and South Wales. With local expertise and a broad portfolio of products, assemblies and services we are confident of meeting all your nuclear fluid system needs.
Products and Services
| Product | Sector |
| --- | --- |
| Waste Management, Cleaning, Decommissioning | Nuclear Civil |
| Instrumentation & Control | Petrochemical & Refining |
| Pneumatic Components, Fittings Hoses and Accessories | Aerospace - Civil and Defence |
| Process Engineering Systems | Petrochemical & Refining |
| Tooling - General Engineering | Power Generation, Distribution & Transmission |
| Valves & Actuators - Coded Standards | Petrochemical & Refining |
| Welding Automated incl Systems | Construction - Strategic Platforms & Vessels |
| Valves & Actuators - Standard Industrial | Utilities |
| Tube & Pipework - Small Bore | Subseas and Offshore |
| Pipe, Fittings, Reducers, Flanges Bending, Supports | Marine Commercial & Naval |
| Mechanical & Electrical Engineering | Nuclear Defence - Naval Marine |
| Fabrication Cutting Forming Pressing & Bending - Modules & Skid Mounted Systems | Oil & Gas including LNG |
| Consumables - Engineering and Welding & NDE | Automotive |
| Containment System Fabrications | Aerospace - Civil and Defence |
Swagelok Bristol provides all the components and services required to ensure fluid systems operate at optimum levels. Our team of Field Engineers is able to help you diagnose system issues and develop solutions that continuously improve your processes and applications. We offer a range of services including Training, Loss of Containment Evaluations, Asset Integrity Management, Engineering support and advice, and Sample System Evaluations. For a full list of our the services we offer, please go to our website https://bristol.swagelok.com.
Site Facilities
Shop Floor
738m2 Swagelok Bristol has a range of facilities onsite including a Class 6 Clean Room, two installation training rooms, a training academy and a large shop floor. Our local fabrication and assemblies are backed by global manufacturing facilities, giving our customers the best of both worlds.
Welding & Cladding
Capability
Swing
Length
Width
Orbital & Planetary (GTAW & SAW)
Min:
6mm
-
-
Max:
200mm
-
-
Inspection / Testing
Clean room facilities
Non destructive testing - Ultrasonic
Pressure / Hydro Testing
Design
CAD Design - 2D
CAD Design - 3D
Recent Work
Ultra - Reactor Carbonile Dosing Rig
Swagelok Bristol Custom Solutions fabricated a Carbonile Dosing Rig to support CO2 reactor secondary cooling system.
EDF Hinkley Point B - Turbine Hall Air Control Panels
Swagelok Bristol Custom Solutions fabricated control panels for critical air supply, control and isolation.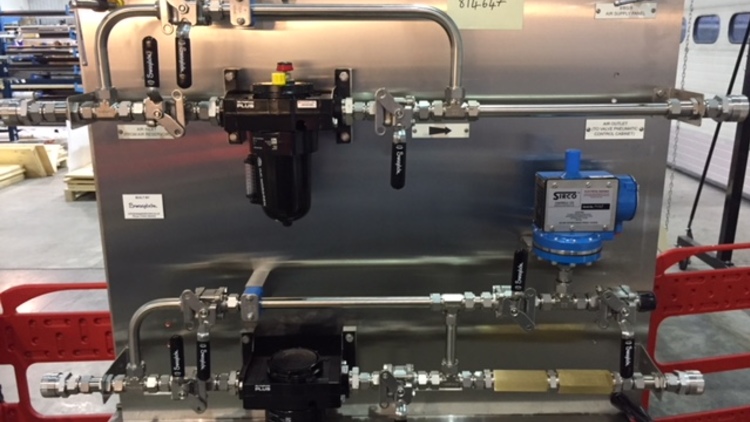 EDF Hinkley Point B - Fuel Interspace Back Panels
Swagelok Bristol fabricated portable fuel route test panels enclosed within a protective back-pack with harness. These panels reduce operator exposure time via portable equipment utilised at source.