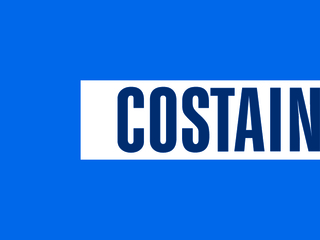 Contact: Peter Hill

Unit 12, Market Industrial Estate
Yatton
Bristol
BS49 4RF
Somerset
Size

Large

Direct employees

170

Turnover (reported)

£14,000,000

Nuclear Contracting Tiers

Tier 3: Original Equipment Manufacturing Organisations
Accreditations
ISO 14001
ISO 27001
ISO 9001
OHSAS 18001
Costain Integrated Technology Solutions Limited
Other
miscellaneous Nuclear - Survaillance Monitoring
Overview
Costain Integrated Technology Solutions, part of the Costain Group of companies, specialises in the development, manufacture and support of advanced software and electronic hardware, including digital CCTV cameras and control room systems and Vehicle Detection and Discrimination systems. Working primarily in the Highways Sector but also in the Nuclear, Defence and Rail sectors, our ability to listen to our clients' requirements and our in-depth knowledge of complex, legacy communications protocols has been instrumental in our success in this field.
Our team is highly experienced in design, engineering and project support, and we benefit from complete control of the entire manufacturing process in-house, from initial concept outline to the production of fully tested, compliant final products. Capable of supply only through to consultancy, project management, installation and long-term support and maintenance, Costain has established a strong reputation for delivering innovative, reliable and technically advanced system solutions which meet the client's objectives for quality, safety, sustainability and security.
Products and Services
| Product | Sector |
| --- | --- |
| Other: Bespoke electronic design, development and manufacture, proof of concept trials | Rail & Transport |
| Other: Digital communications and security expertise, development of services using secure IP networks, large multi-user platforms that utilise client servers, relational databases, graphical user interfaces and websites. | Rail & Transport |
| Other: Systems development and integration expertise for Vehicle Detection and Discrimination systems, journey time systems, radar and Bluetooth detectors, ANPR and Dangerous Goods Vehicle recognition. | Rail & Transport |
| Other: Principal supplier of digital CCTV and Control Room Systems to Highways England, Transport for London and Transport Scotland. These include systems with LED, Infrared and thermal imaging capability, designed for use in the harshest of environments. Our cameras won a Queens Award for Enterprise in Innovation in 2013. | Rail & Transport |
• Connected vehicle technologies, V2X and Internet of Things expertise.
• Service Desk provision with 24/7/365 capability, certified to ISO20000, providing 1st, 2nd and 3rd line support.
• Infrastructure design and supply of masts, ducting systems, telemetry, fibre and cabling. We are also proficient in civils work and the provision of power supplies and communications infrastructure.
• Project management to PRINCE2 and ISO9001 with TickIT Plus for software development.
Site Facilities
Shop Floor
Size not specified. Electronics and hardware manufacturing and assembly facility, test areas, secure storage. 3D CAD electronics design capability and 3D printing facilities.
Design
Recent Work
Dartford Traffic Management Safety Cell
Project overview
Highways England implemented the Dartford Free Flow Charging (DFFC) scheme in response to the Government's objective to reduce traffic congestion at the Dartford river crossing, whilst continuing to maintain an effective road user charging scheme. The old toll booths were to be replaced with an electronic free-flow charging system to collect and enforce charges, removing the need for drivers to stop and pay. However, the manned toll booths also provided the opportunity to prevent hazardous vehicles from entering the tunnel and compromising the safety of road users.
A safety critical, 24-hour high reliability system was developed that identified vehicles that should be prevented from entering the tunnel, based on their size or the hazardous nature of their cargo. Once identified, these vehicles are then safely filtered out to a holding area, with minimal interruption to the traffic flow.
The non-compliant vehicles are detected using a unique combination of innovative vehicle profiling technologies which triggers an automated sequence of synchronised traffic lights, barriers and message signs. The system uses complex algorithms, based on the vehicles' speed, to precisely time the sequence of lights and barriers to safely bring traffic to a halt and filter the vehicle out of the main traffic flow.
Project outcomes
Since the system went live in July 2015, journey times are up to 56% faster, despite an increase in traffic flow of 5% (around 2.2 million vehicles). An average of 23 non-compliant vehicles have been stopped each day since the Safety Cell came into full operation, demonstrating the excellent system reliability and a continuing need for the technology.
As well as fulfilling the objectives for tunnel safety, the system also provides the traffic management and diversion in the event of a tunnel closure, and automatic traffic metering on the upstream traffic into the tunnels, with independent flow control of lanes 1 and 2 and lanes 3 and 4, to prevent the build-up of traffic inside the tunnel.
Technologies employed
The system required the integration of high reliability software and electronics solutions, complex traffic management algorithms, and the development of bespoke Active Traffic Management solutions and Open Systems Data Exchange Services. We also developed an innovative and unique type of Vehicle Detector to identify Dangerous Goods Vehicles travelling at speeds in excess of 55mph.
The large-scale system integrated with and controlled a wide range of technologies:
 ELV LED traffic signals
 SCADA equipment and software
 Costain's own CCTV fixed, PTZ and ANPR cameras
 Lane specific radar speed sensors
 Vehicle over length, over height and over width detectors
 Dangerous Goods Vehicle Detectors
 Access control barriers
 Vehicle detection loops
 Vehicle detection radar and sonic detectors
 LASER and LIDAR detectors for dimensioning
 Bluetooth based vehicle detectors for journey time calculation
 Traffic Signal Control - custom Red, Amber, Green timings consistent with Ramp Metering specifications.
 Traffic Enforcement Cameras Red Light Monitoring ELV version & Average speed system
 Central dual redundant servers and web based user interfaces
 Remote Operator Interface
 Mechanical interfaces with masts and gantries, design of mounting brackets for heavy equipment mounted over live traffic
 DATEX XML links to a UTMC System
We also integrated with other systems such as the wider area traffic management system, the Kent Urban Traffic Control System and Dartford Tunnel SCADA System.
Services provided
Costain managed the entire project from initiation, requirements capture, design, feasibility and extensive prototype testing of the system, through to the supply, installation, commissioning, full type approval and the final handover to the customer. Due to the high level of reliability required, the design aspect included fault tree analysis, failure modes and effects analysis and hazard analysis. For the first six months after go-live, we provided 1st line support with 5-minute site attendance response.
The success of the project relied on our innovation and collaborative approach to create a 'first of its type' solution that worked right first time. As part of the development and testing process we built a full-scale prototype system at a disused airfield and carried out extensive customer witnessed testing using platoons of lorries and cars.
Going forward, we continue to support, maintain and enhance the system, providing a 24/7/365 Service Desk to ISO/IEC 20000:2011 and pro-active remote monitoring of equipment.