Contact: Craig McKay

Houghton Road
Dinnington
Sheffield
S25 4JJ
North Yorkshire
Size

SME

Direct employees

60

Turnover (reported)

£8,000,000

Regional Markets

Asia, Africa, Europe, North America, South America

Nuclear Contracting Tiers

Tier 4: Sub-component Suppliers/Distributors
Tier 5: Processors & Fabricators
Accreditations
ISO 14001:2015
ISO 9001:2008
OHSAS 18001
PED 97/23/EC / ESPN (PED)
Evenort Ltd
Pipework Systems & Seals
Pressure retaining parts including flanges and filter plates, Corrosion resistant materials,precision engineering.
Overview
Evenort LTD
Your engineering partner
Market-leaders in stainless steel flanges, pressure retaining parts, corrosion resistant materials, and precision engineering.
Products
Specialising in corrosion resistant materials, we offer a wide variety of pressure retaining parts, from off-the shelf flanges to the design and manufacturing of bespoke products.
Services
From raw material processing to precision engineering, and even pressure testing and third party witness testing, we will provide engineering expertise and excellence at every stage of your project/build.
Intellectual Property
Patented method of improved safety, leak elimination, reduced installation time, cost reduction and weight saving for flanged product.
Products and Services
| Product | Sector |
| --- | --- |
| Materials Forgings & Steels | Oil & Gas including LNG |
| Materials Forgings & Steels | Power Generation, Distribution & Transmission |
| Materials Forgings & Steels | Marine Commercial & Naval |
| Materials Forgings & Steels | Petrochemical & Refining |
Site Facilities
Shop Floor
3000m2
Inspection / Testing
CMM machines
Non destructive testing - Magnetic Partical
Non destructive testing - Radiography
Non destructive testing - Ultrasonic
Pressure / Hydro Testing
Radiation
Design
CAD Design - 2D
CAD Design - 3D
CAM Design - 2D
CAM Design - 3D
Recent Work
BP Khazzan
"Evenort LTD parts assist the biggest use of US Style Fracking technology so far seen in Middle East"
BP has a long history of oil and gas exploration and production in the Middle East. It is a major investor in Oman and one of the world's pioneers in tight gas production, bringing technology and experience to develop one of the Middle East's largest unconventional gas resources - the Khazzan field in Block 61.
The total gas produced from the Khazzan development will eventually deliver around 40% of Oman's daily domestic gas supply, making a significant contribution to ensure stable supplies from domestic sources.
Evenort LTD precision machined pressure retaining parts manufactured on ALLOY 625 and DUPLEX F51 are currently in service at the Khazzan gas field in Oman that involves the biggest use of U.S.-style fracking technology so far seen in the Middle East.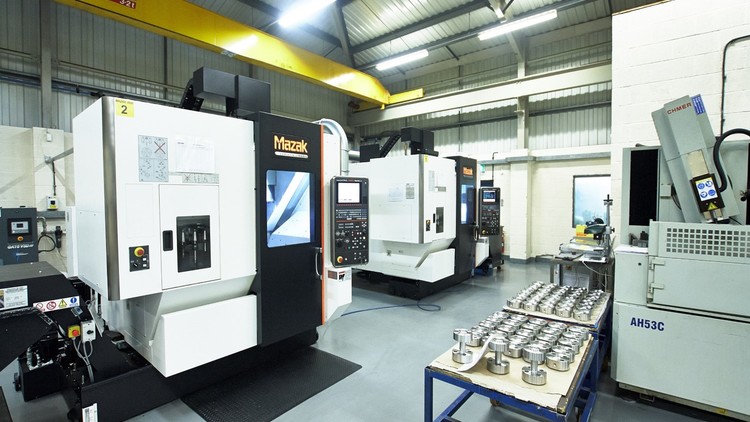 Flamanville
Evenort Ltd have experience in manufacturing pressure retaining parts for Nuclear power plants, and have parts in service at Flamanville.
Pressure retaining parts for Flamanville were manufactured and tested by Evenort LTD in a tightly controlled version of 304/L stainless steel. This involved Evenort LTD procuring a 30 tonne melt of the restricted analysis material, which was then forged and machined into individual parts for use in the French reactor,
The project was successful and Evenort LTD are now manufacturing parts intended for use in the Hinkley point C reactor,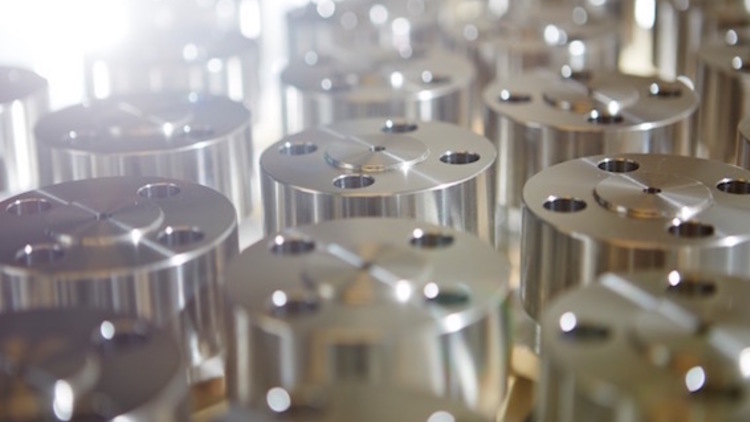 Maersk Culzean in Conjunction with DNV
"Evenort LTD" CE Mark at component level in line with customer request, with the assistance of DNV.
Maersk Oil's landmark North Sea project ran "bang on schedule" with Pressure retaining parts in Stainless and Duplex materials , manufactured, 3.2 tested, Hydrostatically tested and unusually... CE marked at client request with the assistance of DNV.
The customer in Singapore was looking for a manufacturer with a PED certificate, specialising in pressure retaining parts, with calibrated Hydrostatic test facilities and found those elusive qualities in Evenort Ltd Sheffield.