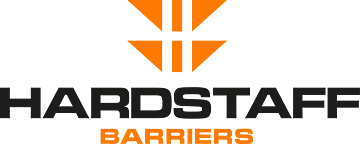 Contact: Kathryn Cooper

Hillside,
Gotham Road
Kingston-On-Soar
NG11 0DF
Nottinghamshire
Size

SME

Direct employees

262

Turnover (reported)

£85,054,000

Regional Markets

Asia, Africa, Australia, Europe, North America, South America

Nuclear Contracting Tiers

Tier 3: Original Equipment Manufacturing Organisations
Tier 4: Sub-component Suppliers/Distributors
Accreditations
CE Marking / EN 1090
ISO 14001:2015
ISO 45001:2018
ISO 9001:2008
ISO 9001:2015
OHSAS 18001
OHSAS 18001 Now ISO 45001
F4N Case Studies
Hardstaff Barriers
Other
Hostile Vehicle Mitigation, Edge Protection & Perimeter Security
Overview
Hardstaff Barriers, is a multi-award-winning manufacturer and supplier of protective barrier and perimeter security systems. Available as both temporary and permanent solutions, our hostile vehicle mitigation systems (HVM), perimeter fencing, concrete security barriers and access gates are designed for one thing: to keep people and property safe. Our barrier system products have provided edge protection and delineation for Nuclear construction projects including Hinkley Point C. We have also provided Hostile Vehicle Mitigation protection to major existing Nuclear infrastructure high security sites including Sellafield.
Products and Services
| Product | Sector |
| --- | --- |
| Other Supplies & Support Services including Analysis & Health | Material Supply |
| Civil Works & Civil Engineering excluding Earthworks | Construction - Civils |
| Concrete Panels Pre-cast | Construction - Civils |
| Fencing | Material Supply |
| Road and Road Materials | Construction - Civils |
Hardstaff provides a number of barrier system products that offer edge protection and delineation for nuclear construction projects. The company was also granted Fit For Nuclear (F4N) status in 2020.
Site Facilities
Shop Floor
Size not specified.
Design
Recent Work
Hinkley Point C - High Containment Barriers - Fleximax
The unique Fleximax high containment vehicle restraint system was installed to provide protection around the edge of the major excavation site.
Fleximax is an engineered Maxibloc barrier with steel hinges allowing the system to go around tight radiuses and angles, which was a requirement at this site.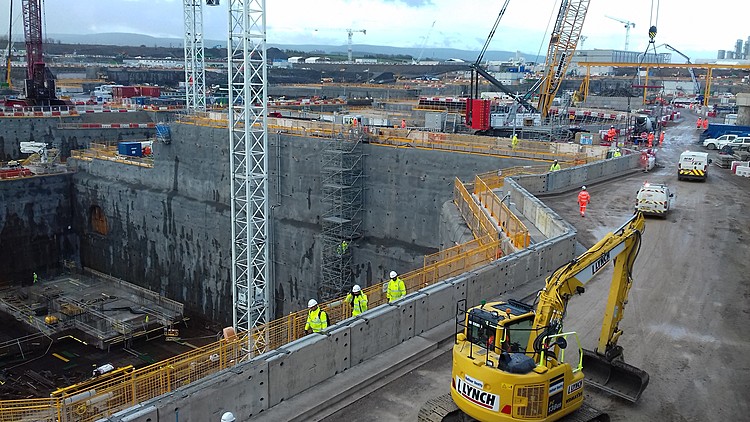 Hinkley Point C - Multi Applicational Safety System (MASS)
Multi Applicational Safety System (M.A.S.S) barriers with Pedestrian Guard fencing was also installed across the site, creating clearly marked pedestrian walkways and vehicle access routes for staff and visitors.
The highly visible red and white steel barriers clearly separated the construction areas, while also protecting the large workforce, vehicle drivers and pedestrians from errant vehicles.
If an errant vehicle drives onto the base of the system, it helps to stabilise the barrier during impact.
To date, more than 10,000 metres of M.A.S.S barriers have been installed at Hinkley Point C.