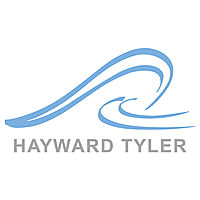 Contact: Mustafa Pasha

11 Kimpton Road
Luton
Bedford
LU1 3LD
Bedfordshire
Size

SME

Direct employees

125

Turnover (reported)

£16,000,000

Regional Markets

Asia, Africa, Antarctica, Australia, Europe, North America, South America

Nuclear Contracting Tiers

Tier 3: Original Equipment Manufacturing Organisations
Accreditations
ASME - high integrity / RCC-M/E
ASME / N
ASME / NPT
ASME U
ISO 9001:2008
Norsok
Hayward Tyler Ltd
Pumps & Valves
Overview
This facility has a wide range of capabilities, including 24/7/365 support and a state-of-the-art repair center. We have full machining capability, equipment upgrades for all pump and motor needs, and we are qualified as Fit4Nuclear.
With 68,000 square feet of manufacturing space, our UK location offers a variety of options to manufacture new, upgrade, or replace your existing installed equipment. We take a hands-on approach to parts and supply management, with a strong attention to detail and deadlines. We supply spare parts for all pumps and motors, including legacy products in all industries to include Oil and Gas, Power, Nuclear and Water.
We adhere to strict quality standards such as to ISO 9001, Pressure Equipment Directive (PED) and BE EN ISO 3834 and our inspection department is equipped with state-of-the-art technology that offers the ability to reverse engineer outdated parts.
Key Facility Capabilities
New units, spare parts, shop service, and field service
Design engineering support
Fabrication, milling, turning and boring capabilities
State of the art winding facility
Injection moulding technology for high pressure application
BCP Performance testing to allow upwards of 4200m3/hr flow at 25bar pressure
Low and High voltage – up to 32kV
3.2MW and 6MW supply variable speed drive system for 0 – 125Hz frequency testing
ISO Class 9 certified clean assembly room with integrated push pull system and particulate monitoring
Complete overhaul/repair to OEM
specification
Overhaul/repair of competitors BCP and submersible motors
Designated repair facility with reverse engineering capabilities
Products and Services
| Product | Sector |
| --- | --- |
| Pressure Vessels Heat Exchangers & Tanks including Internals | Oil & Gas including LNG |
| Pressure Vessels Heat Exchangers & Tanks including Internals | Power Generation, Distribution & Transmission |
| Pumps including Main Reactor Circulation Pumps & Motors | Nuclear Defence - Naval Marine |
| Pumps including Main Reactor Circulation Pumps & Motors | Oil & Gas including LNG |
| Pumps including Main Reactor Circulation Pumps & Motors | Power Generation, Distribution & Transmission |
| Pressure Vessels Heat Exchangers & Tanks including Internals | Subseas and Offshore |
Site Facilities
Shop Floor
6000m2
Inspection / Testing
CMM machines
Electrical
Equipment Qualification
Pressure / Hydro Testing
Design
CAD Design - 3D
CAM Design - 3D
Recent Work