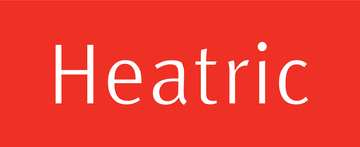 Contact: Paul Morris

46 Holton Rd
Holton Heath
Poole
BH16 6LT
Dorset
Size

Large

Direct employees

170

Turnover (reported)

£30,000,000

Regional Markets

Asia, Africa, Australia, Europe, North America, South America

Nuclear Contracting Tiers

Tier 5: Processors & Fabricators
Tier 3: Original Equipment Manufacturing Organisations
Accreditations
Achilles UVDB Verify Cat A
ASME
ISO 14001:2015
ISO 9001:2008
OHSAS 18001
PED 97/23/EC / ESPN (PED)
F4N Case Studies
Heatric
Pressure Vessels Heat exchangers & Tanks
Heat Exchanger Industry Applications - Specialist Deep Section Non Ferrous Welding
Overview
Heatric, a division of Meggitt , is the world leader in diffusion bonded heat exchangers. Heatric compact heat exchangers are used in the most demanding duties across power generation, LNG production and shipping, marine propulsion, oil & gas production, high performance cooling, and process industries.
The Heatric Printed Circuit Heat Exchanger (PCHE) brings together our unique engineering and manufacturing know-how to achieve high integrity, inherent safety, game changing size reduction and world leading performance.
With 30 years of experience, and thousands of units in operation, Heatric Services provide solutions to customers around the world through our expert and dedicated Field Service Engineers.
Our purpose is to enable the extraordinary. We offer world leading capabilities in thermal engineering, etching, diffusion bonding and stainless steel fabrication. Through applied innovation we are enabling our customers achieve their goals.
Products and Services
| Product | Sector |
| --- | --- |
| Pressure Vessels Heat Exchangers & Tanks including Internals | Oil & Gas including LNG |
| Containers Transportation & Storage | Nuclear Civil |
| Geotechnical Quality Assurance | Oil & Gas including LNG |
| Storage Racks & Furniture including Pond | Nuclear Civil |
| Welding & Welding Systems | Oil & Gas including LNG |
| Inspection Equipments & Services including NDE & Surveillance | Oil & Gas including LNG |
| Inspection Equipments & Services including NDE & Surveillance | Oil & Gas including LNG |
| Pressure Vessels Heat Exchangers & Tanks including Internals | Power Generation, Distribution & Transmission |
| Containers Transportation & Storage | Nuclear Civil |
120 Tonne overhead cranes in our works
Largest independent Radiographic bay in the South of England
Site Facilities
Shop Floor
5500m2 Heatric (division of Meggitt UK Limited) are an established manufacturer in the oil/gas and power generation industries operating from unique multi-disciplined facilities in Poole, Dorset. Heatric provide a wide range of design, manufacturing, assembly, testing and site services to many diverse and high integrity industries. Our core expertise lies in the ability to provide a flexible service for the provision of bespoke fabrications and fully coded welding in a range of stainless steel and high grade alloys Fully accredited operating systems are reinforced by our engineering team, highly skilled in consistently delivering projects safely, to tight deadlines and within budget constraints. OHAS 18001 - ISO14001 - ISO 9001, UKAS - Fit 4 Nuclear (10/02/2017) – ASME U Stamp – PED - DNV GL - LR Ships Rules - Achilles JQS Heatric are part of the Meggitt Group who are a FTSE 250 company, our mission is to become an established supplier to the nuclear sector, we believe our capabilities and experience supplying to major clients in the oil/gas and petrochemical industries will enable us to meet the requirements of both new build and decommissioning projects Description of current product/services:- Design and manufacture of printed circuit heat exchangers, Heatric units are manufactured by a unique solid-state process known as 'diffusion bonding'. This process creates an exchanger core with no joints, welds or points of failure, resulting in a unit combining exceptional strength and integrity with high efficiency and performance. This allows us to create a unit up to 85% smaller and lighter than traditional technologies such as shell and tube exchangers. The majority of heat exchangers produced by Heatric are more commonly known as Printed Circuit Heat Exchangers or 'PCHEs'. Our PCHE exchangers have been a well-established technology in the upstream hydrocarbon processing, petrochemical and refining industries for many years with customers such as Petrobras, BP, Shell and ExxonMobil using them widely in multiple applications around the world. The products we manufacture are predominately stainless steel and other high alloy materials, we are experts in deep section welding techniques Capabilities: Mig, Tig & Sub Arc Welding - 45 Multi-skilled Coded welders - 10 Apprentice Welders - K-Tig Automated Welding – TWI advise our welders are qualified in the top 5% of the UK supply chain. Material Preparation 5 axis plasma pipe/header cutting - Min & Max dia: 75-1100mm - Min & Max Length 300-5600mm - Max Weigh 8000 Kgs - Max cut thickness: 50mm Non-Destructive Testing 2 radiographic cells - 4.5m height x 4.6m width, capacity 50 tonnes - Dye Penetrant Testing - Ultrasonic Testing - Ferrite Testing - Hardness Testing - Phased Array - Faro Laser Tracker Dimensional Survey - PMI - Hydrostatic Leak Testing - Helium Leak Testing Engineering Full Engineering Design - Finite Element Analysis - Dassault Catia 3D Design - Nautilus Thermal Design - CFD
Welding & Cladding
Capability
Swing
Length
Width
Gas Tungsten Arc Welding (GTAW)Miller Dynasty and Maxstar
Min:
-
-
-
Max:
-
-
-
K-TIG (key hole GTAW)
Min:
-
-
-
Max:
-
-
-
Metal Active Gas Welding (MAG)
Min:
-
-
-
Max:
-
-
-
Metal Inert Gas Welding (MIG)
Min:
-
-
-
Max:
-
-
-
Submerged Arc Welding (SAW)ESAB Column and Boom
Min:
-
-
-
Max:
-
7000mm
-
Inspection / Testing
Advanced testing facilities
Non destructive testing - Magnetic Partical
Non destructive testing - Radiography
Non destructive testing - Ultrasonic
Pressure / Hydro Testing
Proof Load Testing
Design
CAD Design - 2D
CAD Design - 3D
CAM Design - 2D
CAM Design - 3D
Recent Work