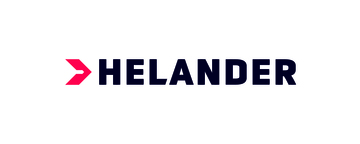 Contact: Gary Lane

Kennet Close Tewkesbury Business park
Northway Lane
Tewkesbury
GL20 8HF
Gloucestershire
Size

SME

Direct employees

100

Turnover (reported)

£9,000,000

Regional Markets

Asia, Europe, North America

Nuclear Contracting Tiers

Tier 3: Original Equipment Manufacturing Organisations
Tier 4: Sub-component Suppliers/Distributors
Helander Precision Engineering Ltd
Precision Machining
5 axis milling . Turning/Milling to 500mm diameter x 3000mm long .
Overview
Established in the Tewkesbury area in 1977 , Helander have risen to become a leading supplier of precision components and assemblies into the Aerospace , Oil and Gas , Nuclear ,Defence , Medical and Motorsport industries - both nationally and internationally.
Fully compliant and approved to the requirements of AS9100 rev C and ISO 9001 along with many Customer approvals including major OEMs in all fields including Nuclear.
Helander's reputation has been built on the supply of high precision CNC machined components from all materials - from super alloys ,titanium and stainless steel to aluminium, plastics and all in between.
Our fully integrated and approved Supply Chain creates a support network for post processing to provide the complete solution our Customers demand . Let us turn your sub contract requirements into reality.
Our machine shop runs 31 CNC machines supported by 4 CMM machines and a highly skilled engineering Team .
Products and Services
| Product | Sector |
| --- | --- |
| Precision & General Machining | Aerospace - Civil and Defence |
| Precision & General Machining | Oil & Gas including LNG |
| Precision & General Machining | Power Generation, Distribution & Transmission |
| Precision & General Machining | Nuclear Defence - Naval Marine |
| Precision & General Machining | Pharmaceutical & Medical |
Site Facilities
Shop Floor
2800m2 A dedicated Nuclear facility makes up 1 of our 4 sites on the Kennet Close industrial site in Tewkesbury
Specialist Machinery
Capability
Swing
Length
Width
Weight
3 Axis Milling
Min:
-
-
-
N/A
Max:
-
1000mm
500mm
-
4 Axis Milling
Min:
-
-
-
N/A
Max:
-
1000mm
500mm
-
5 Axis Milling 7 machines
Min:
-
-
-
N/A
Max:
630mm
500mm
630mm
-
Horizontal Milling (CNC)
Min:
-
-
-
N/A
Max:
900mm
1000mm
900mm
-
Horizontal Mill / Turn
Min:
-
-
-
N/A
Max:
500mm
3000mm
500mm
-
Horizontal Turning (CNC)
Min:
-
-
-
N/A
Max:
500mm
3000mm
-
-
Vertical Milling (CNC )
Min:
-
-
-
N/A
Max:
-
1000mm
-
-
Design
CAD Design - 3D
CAM Design - 3D
Recent Work