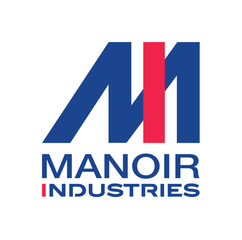 Contact: Paul Sephton

Bretby Business Park
Ashby Road
Burton on Trent
DE15 0YZ
Staffordshire
Size

SME

Direct employees

70

Turnover (reported)

£10,614,806

Regional Markets

Asia, Africa, Australia, Europe, North America, South America

Nuclear Contracting Tiers

Tier 5: Processors & Fabricators
Tier 4: Sub-component Suppliers/Distributors
Accreditations
ASME U
ISO 14001:2015
ISO 3834-1:2005
ISO 3834-2:2005
ISO 3834-3:2005
ISO 3834-4:2005
ISO 45001:2018
ISO 9001:2015
Hi Tech Fabrication Ltd (Manoir UK)
Pressure Vessels Heat exchangers & Tanks
Pipework Systems & Seals - Fabrication & Welding of PV's Parent companies castings and forged items)
Overview
Hi-Tech Fabrication is a subsidiary of Manoir Industries. Manoir Industries are designers and manufacturers of highly-engineered speciality metal components and assemblies for the aerospace, petrochemical, nuclear, energy, steel and defence industries. To visit the Manoir Industries website please click on the following link: www.manoir-industries.com
The Directors of Hi-Tech Fabrication, who have long-standing experience in metal manufacture, fabrication and welding, have created a responsive, quality conscious fabrication company to supply the Petrochemical, Oil, Gas, Water, Pharmaceutical and Nuclear Industries.
Hi-Tech Fabrication has extensive experience in the fabrication and welding of heat resistant and corrosion resistant steels and alloys and specialises in high temperature and high pressure furnace tubes and components.
Hi-Tech Fabrication personnel have for many years been involved in the supply of products to major clients where strict adherence to quality manufacture and specifications are paramount. Hi-Tech Fabrication is ISO 9001:2015 approved and routinely applies the full parameters of established quality control procedures and specifications such as ASME VIII, ASME IX, ASME B31.1 and ASME B31.3.
The management and staff place great importance on controlling and maintaining the health, safety and welfare of its employees and others who may be affected by the company's activities. Full Health and Safety policies and provisions are in place and regularly monitored.
Being located in the heart of the UK, with easily accessible motorway routes, makes the location of Hi-Tech Fabrication an important asset, allowing wide and long loads to be transported without difficulty.
Products and Services
| Product | Sector |
| --- | --- |
| Pressure Vessels Heat Exchangers & Tanks including Internals | Power Generation, Distribution & Transmission |
| Pressure Vessels Heat Exchangers & Tanks including Internals | Construction - Strategic Platforms & Vessels |
| Pressure Vessels Heat Exchangers & Tanks including Internals | Petrochemical & Refining |
Site Facilities
Shop Floor
6500m2 4 different workshops and a separate office space
Specialist Machinery
Capability
Swing
Length
Width
Weight
Deep hole DrillingRadial Drill ( 2 off )
Min:
500mm
10mm
250mm
N/A
Max:
2500mm
200000000mm
2500mm
40500kg
Horizontal Turning (Conventional) 2 off
Min:
10mm
10mm
-
N/A
Max:
500mm
2000mm
-
1000kg
Vertical Milling (Conventional)1 off
Min:
10mm
10mm
-
N/A
Max:
800mm
2000mm
-
1000kg
Welding & Cladding
Capability
Swing
Length
Width
Gas Tungsten Arc Welding (GTAW)28 off ( Mobile ) - 400amp
Min:
-
500mm
-
Max:
-
20000mm
-
Manual Metal Arc Welding (MMA)24 off ( Mobile ) - 400amp
Min:
-
-
-
Max:
-
-
-
Metal Inert Gas Welding (MIG)11 off ( Mobile ) - 500amp
Min:
-
-
-
Max:
-
-
-
Orbital & Planetary (GTAW & SAW)1 off upto 3m Diameter ( mobile)
Min:
-
-
-
Max:
-
-
-
Robotics1 off TIG upto 12" diameter with handling system 5T
Min:
-
200mm
-
Max:
-
20000mm
-
Submerged Arc Welding (SAW)2 off upto 3m diameter. Sited on tracks with a column and boom - 40 T
Min:
-
500mm
-
Max:
-
25000mm
-
Inspection / Testing
Non destructive testing - Radiography
Pressure / Hydro Testing
Design
CAD Design - 2D
CAD Design - 3D
Recent Work
Manoir - Pitres - France
Manifolds, coils, harps, hairpins, headers and site works
Various work for their clients such as Technip, KBR, Lummus, Westlakes and Foster Wheeler
As part of the same parent company group ownership
Work flows between the two companies since 2016
Manifolds, coils, harps, hairpins, headers and site works
Amec / Foster Wheeler
Site work
Technip
Transfer lines and Manifolds
Doosan Babcock
2019 work for Client in the North England
ACPP ( France )
Frames produced for a nuclear client for ACPP