Contact: Matt Lacey

Range road industrial estate
Hythe
CT21 6HG
Kent
Size

SME

Direct employees

71

Turnover (reported)

£12,000,000

Regional Markets

Asia, Australia, Europe, North America

Nuclear Contracting Tiers

Tier 4: Sub-component Suppliers/Distributors
Accreditations
ISO 14001:2015
ISO 9001:2015
OHSAS 18001 Now ISO 45001
HV Wooding
Other
Precision Engineering -
Overview
H V Wooding are a subcontract precision manufacturing company offering Wire Erosion, Laser Cutting, Presswork and Tooling, Electroplating and Assembly. We specialise in Busbars and precision components.
Trading for over 50 years, we offer an unrivalled wealth of engineering resource, skills and experience within multiple industry sectors including Power generation, Renewable energy and Automotive.
Our comprehensive range of services encompasses everything from design assistance and proto-typing through to high volume production- all efficiently located under one roof, providing significant cost savings and administrative benefits to our valued customers.
Products and Services
| Product | Sector |
| --- | --- |
| Precision & General Machining | Aerospace - Civil and Defence |
| Mechanical & Electrical Engineering (M&E) | Automotive |
| Tooling Equipment | Oil & Gas including LNG |
| Structural Fabrications | Power Generation, Distribution & Transmission |
| Mechanical & Electrical Engineering (M&E) | Pharmaceutical & Medical |
| Other Supplies & Support Services including Analysis & Health | Aerospace - Civil and Defence |
Busbar manufacture, Presswork and Tooling, Laser Cutting, CNC Wire Erosion, CNC Machining, Electro plating, Sub-assemblies and Assemblies
Site Facilities
Shop Floor
4923m2
Inspection / Testing
CMM machines
Electrical
Non destructive testing - Radiography
Design
CAD Design - 2D
CAD Design - 3D
Recent Work
Busbar Manufacture
At H V Wooding, we manufacture copper busbars and aluminum busbars for switchgear components, control panels, panel boards, fuse gear, and transformers.

A leading busbar manufacturer, our scope of manufacturing techniques enable us to produce a huge variety of bespoke, customised busbars to specification. These include busbars for major projects incorporating thousands of variants, to single part demand with little or zero tooling costs.
Combining the expertise of our technical team with state of the art equipment and a customer centric approach, we deliver superior specification products to a variety of sectors.
Quality is key. As a leader in British Manufacturing, H V Wooding are a fully accredited JOSCAR supplier, accredited to ISO9001:2015, ISO45001:2018 and 14001:2015. We are members of the SMMT, the Confederation of British Metal Forming, British Safety Council and Fit for Nuclear.
-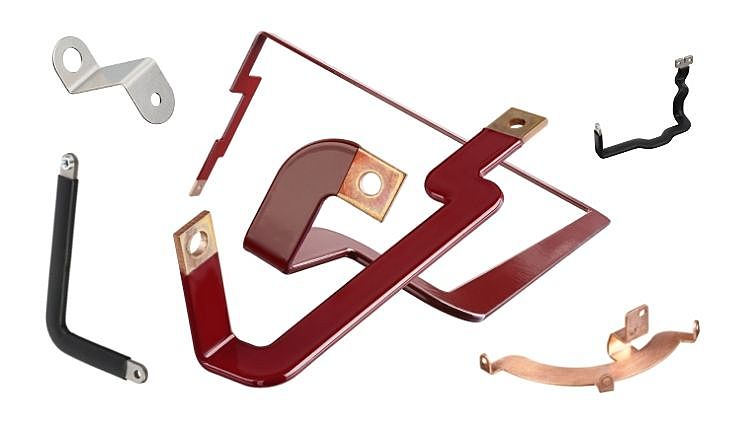 Precision Component Manufacture
Our list of customers in include; CERN, CEA, Elytt and Brookhaven internationally with UKAEA divisions Cullum, Harwell, Rutherford and Diamond Light in the U.K.
As part of our work in the Science & Research sector, we have gained a solid reputation for the supply of magnet assembly low carbon steel Yokes and stainless steel Collar laminations for prototype and upgrades to the Hadron Collider.
As a major Busbar manufacturer in the UK we have also supplied both Copper and Aluminium projects for several of the facilities listed above.
Further, we have supplied electrical steel laminations, EDM, Laser Cutting, CNC Machining and Finishing services to these sites.
We have Fit for Nuclear (F4N) as well as other relevant accreditations.
Should you have an enquiry of a Scientific nature, please feel free to make contact and we can discuss further.
We have expert engineers on hand to discuss your bespoke requirements and offer technical advice and support for manufacturing, material selection and design assistance.
-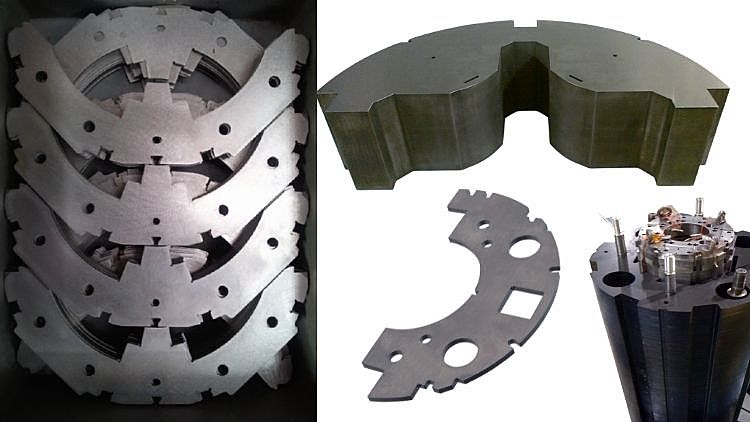 HV Wooding team up with Nuclear AMRC to target £1m electrification boost
We are pleased to announce that we have been successful in securing funding through the Faraday Battery Challenge to develop a new powder coating process for parts destined for electric vehicles.
H V Wooding will be working with materials and engineering researchers from the Nuclear Advanced Manufacturing Research Centre (Nuclear AMRC) and the University of Sheffield to improve the quality of the busbars for the electrification market.
Supported by Innovate UK through the Faraday Battery Challenge, the project focuses on investigating and developing alternative coating methods that will improve the performance and integrity of the critical components, which carry high-current power between different parts of an electrical system.
"Current coating methods are difficult to control, with a high level of components rejected because of poor quality insulation," explains Paul Allen, Sales Director. "There is currently no standard specification or process availability, and our new method will contribute supply chain capability and capacity for battery and energy storage applications."
"We will develop a best practice testing method to standardise quality assurance where there is currently no international standard, and this could generate up to £1m in additional sales to our business."
We have previously worked with the Nuclear AMRC through the Fit For Nuclear programme, which helps manufacturers meet the quality expectations of the nuclear supply chain. Now we will look to maximise the centre's advanced manufacturing methods, as well as tapping into University researchers to develop a standardised test procedure for quality assurance, demonstrating that each busbar meets all the required integrity standards with minimal risk of failure in use.
"The current busbar coating process is difficult to control and can't currently be scaled up to meet customer demands in the UK," commented Dr Li Li, head of the Nuclear AMRC's control & instrumentation research group.
"This funding enables collaboration between a UK SME and academia to tackle a real pressing issue and this project will help ramp up production at HV Wooding whilst also minimising the product failure rate.
"Our team from the University of Sheffield will bring our expertise in electro-mechanical design, process, testing and manufacturing to ensure this collaboration will ultimately enhance the UK's capability in producing quality busbars for automotive and adjacent supply chains."
The one-year project will also draw on the specialist capabilities of the University of Sheffield AMRC – like the Nuclear AMRC, part of the UK's High Value Manufacturing Catapult – and the Department of Electronic and Electrical Engineering.
Paul went on to add: "Powder coated insulated busbars are safer than heat shrink sleeved alternatives. They have better thermal and electrical performance alongside other benefits in compact battery design – for example saving up to 10% clearance and creepage distance.
"If the innovative and optimised epoxy powder coating process is implemented it will definitely open up new markets and will lead to new skilled jobs in our area.
"The successful project will support the overall goal of the Faraday Battery Challenge and scale-up British busbar manufacturing for battery modules and packs in accordance with the UK's Ten Point Plan for a green industrial revolution."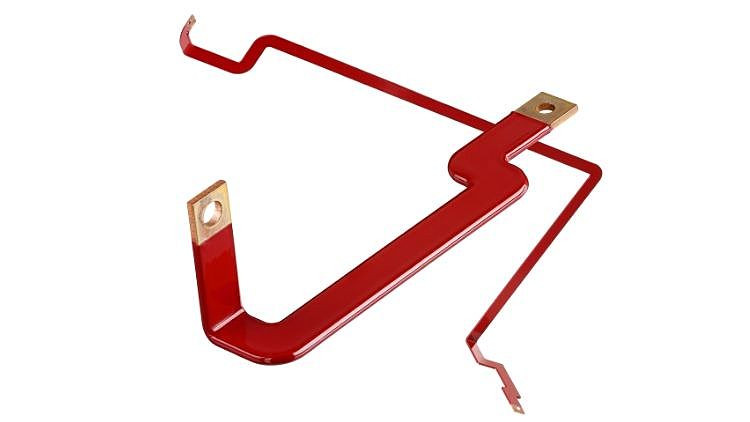 Wire Erosion
Our wire erosion department produce a varied scope of wire eroded components from prototyping and small batches for F1 to volume production for multinationals across sectors including Aerospace, Medical, Research, Automotive, Electric Motors, Electric & Hybrid vehicles & Defence.
We have experts on hand to add value to your project, offering technical advice and support from prototyping to volume production. Our 24-hour operation ensures fast turn around and expert ongoing technical support is provided.
Our facilities include the latest Charmilles wire EDM machines with automatic wire feed, submerged cutting and large beds for multi-loading. These machines utilise the latest generator technology for optimal surface finish and tolerance.
- Experienced, Efficient, Effective
- Exceptional technical knowledge & nearly 40 years of wire erosion experience
- Evolved processes for volume production
- Expert technical advice and demonstrations
- Prototype components and tooling
- ISO 9001, ISO 14001, ISO45001 approved. FMEA / SPC
- Reverse engineering for special projects
- Specialists in wire eroded laminations for high-end motors (Aerospace, F1, Defence)
- High-quality metrology department with CMM and Quick Scope – read more
- Electrical Steels – ranging from 0.1mm to 1.0mm thick – Silicon & Cobalt Irons- pre-glued material (Suralac 9000)
- Tolerances from +/- 5 microns
- Automatic wire feeding and submerged cutting
- Large loading area – up to 500mm diameter & 200mm depth
-