Contact: Andrew Price-Greenow

Netherwood Road
Rotherwas Industrial Estate
Hereford
HR2 6JU
Herefordshire
Size

SME

Direct employees

90

Turnover (reported)

£10,000,000

Regional Markets

Asia, Africa, Australia, Europe, North America, South America

Nuclear Contracting Tiers

Tier 3: Original Equipment Manufacturing Organisations
Tier 4: Sub-component Suppliers/Distributors
Tier 5: Processors & Fabricators
Accreditations
ANSI
ASME
BS EN 13445
CE Marking / EN 1090
EN 13445
ISO 14001:2015
ISO 3834-2:2005
ISO 45001:2018
ISO 9001:2008
ISO 9001:2015
Norsok
OHSAS 18001
F4N Case Studies
KGD ENTERPRISES LIMITED
Other
Fabrication and Engineering -
Overview
KGD is a UK based Package Manufacturer with in-house Design, Manufacturing, Inspection, Painting & testing facilities working for UK & International Engineering & Oil multinationals on projects from £5K to over £15M. Our projects range from small works & repairs through to multimillion turnkey system builds where we carry out specialist structural fabrication, coded exotic pipe welding, NDT (RAD, PMI, Ferrite, DPI, MPI), blasting, painting & instrumentation / electrical services. Of particular relevance to this opportunity is our experience with cryogenic nitrogen generators and high pressure gas seal panels. We have also recently completed some packages as part of the Ichthys Project which included significant 100% XRay duplex pipework & exotic OD which was subject to extensive inspection. KGD has over 35 years experience, offering comprehensive services of a one stop shop for package builds plus all of our capabilities individually. This offers real benefits in terms of cost and confidence in quality and consistency of the final product which is ideal for your opportunity
Products and Services
| Product | Sector |
| --- | --- |
| Fabrication Med-integrity Structures | Oil & Gas including LNG |
| Coatings Paints Protection Processes & Systems | Oil & Gas including LNG |
| Instrumentation control computers detectors transmitters monitors & panels | Oil & Gas including LNG |
| Tanks | Oil & Gas including LNG |
| Welding & Welding Systems | Oil & Gas including LNG |
| Welding & Welding Systems | Oil & Gas including LNG |
Shotblasting Chilled Iron Grit For Carbon Steel
Shotblasting Garnet For Stainless Steel
Thermal Spraying
NDT Radiography
NDT Ultrasonic Inspection
NDT Dye Penetrant
NDT Magnetic Particle
NDT Positive Material Identification
NDT Ferrite Checking
Pipe Stress Analysis
Structural Calculations
4m 200 Tonne Break Press in dedicated Stainless Steel Workshop
Site Facilities
Shop Floor
7810m2 Office 550m2 Fabrication 3500m2 Clean Fabrication 880m2 Clean Assembly 1440m2 Painting / Blasting 1440m2 Yard Ample
Welding & Cladding
Capability
Swing
Length
Width
Gas Tungsten Arc Welding (GTAW)Semi-Automatic
Min:
-
-
-
Max:
-
-
-
Manual Metal Arc Welding (MMA)
Min:
-
-
-
Max:
-
-
-
Metal Inert Gas Welding (MIG)
Min:
-
-
-
Max:
-
-
-
Orbital & Planetary (GTAW & SAW)
Min:
-
-
-
Max:
-
-
-
Submerged Arc Welding (SAW)
Min:
-
-
-
Max:
-
-
-
Inspection / Testing
Electrical
Non destructive testing - Magnetic Partical
Non destructive testing - Radiography
Non destructive testing - Ultrasonic
Pressure / Hydro Testing
Proof Load Testing
Design
CAD Design - 2D
CAD Design - 3D
Recent Work
Electrochlorination System
Complete package build with stainless steel baseframe with titanium tank and pipework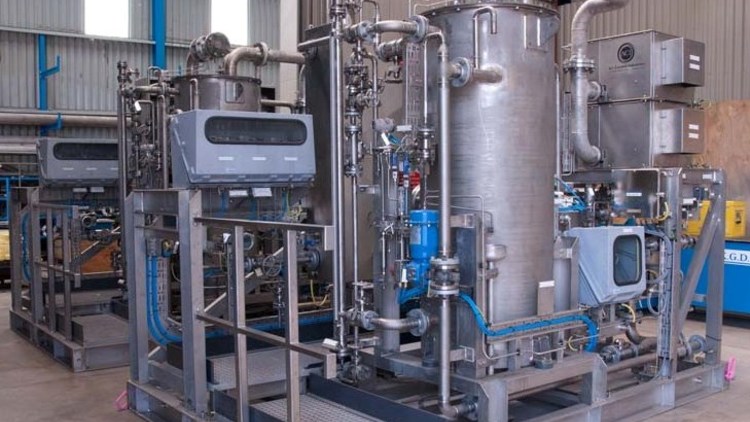 Heat Exchanger Package
High pressure pipework sub arc welded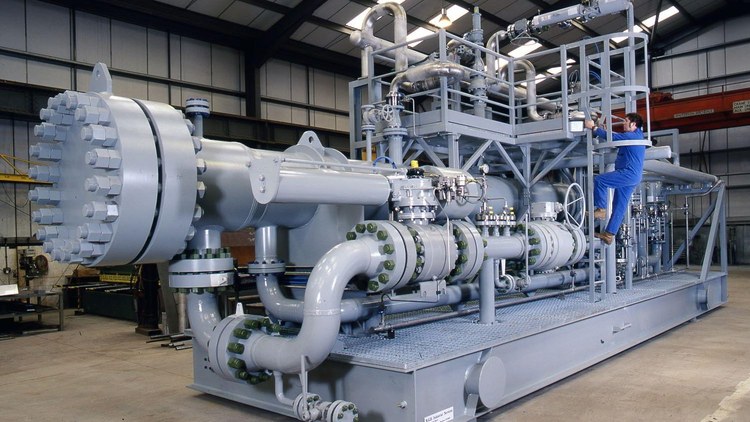 Chemical Injection skids
Complete package build using 625 instrument tubing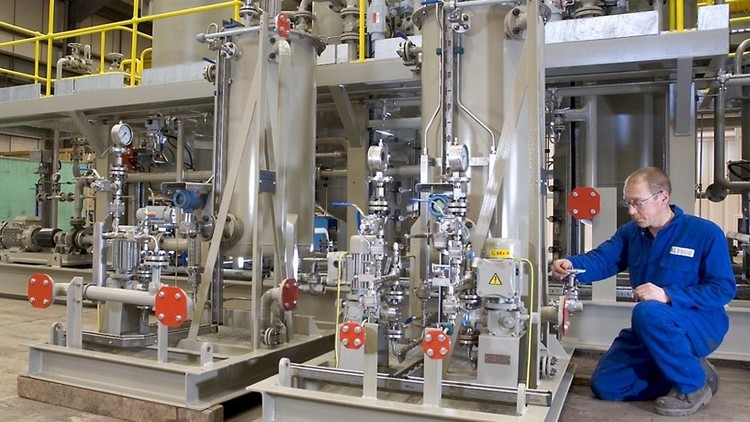 Pump and Heat Exchanger Package
80 Tonne package painted with NACE III inspection for 40 Year Design Life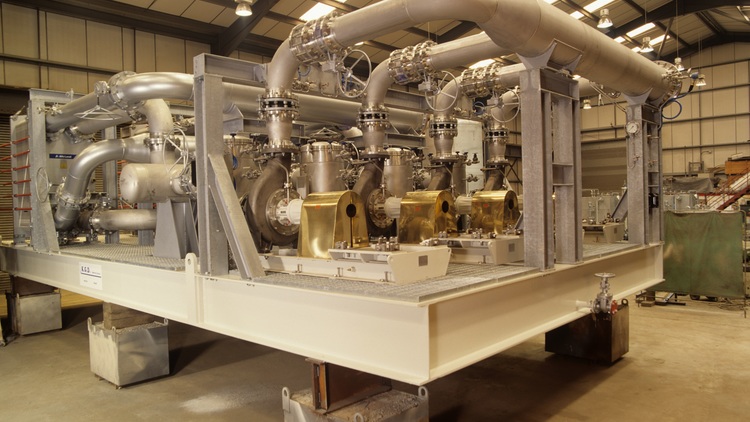 MEG Treatment Package
• Structure BS EN 10225 S355 G11+M
• Vessels and pipework Duplex S31803
• Stringent material chemical & mechanical requirements
• Contract specific weld procedures with stringent heat input, chemical & mechanical testing.
• Clear lacquer on duplex & SS316L to protect during module build at ship yard
• 100% XRAY of duplex with acceptance standards better than ASME
• Segregation on all brackets, pipe support and dissimilar fixings.
• Human Factor Engineering applied to all valve & instrument location and access
• Electrical Equipment in Hazardous Areas (EEHA) installation and inspection
• Extended 40yr design life and 100 Yr storm conditions considered with FPSO to remain on station during typhoon.