Contact: Michael Ventre

Laker House
North Road
Ellesmere Port
CH651BA
Cheshire
Size

SME

Direct employees

155

Turnover (reported)

£19,000,000

Regional Markets

Europe

Nuclear Contracting Tiers

Tier 4: Sub-component Suppliers/Distributors
Tier 5: Processors & Fabricators
Accreditations
ISO 9001:2015
OHSAS 18001
Laker Vent Engineering Ltd
Pipework Systems & Seals
Supply, Fabrication and Installation of Process and Utility Pipework
Overview
Since the 1960's we have been providing detail design, piping and mechanical services for the, Nuclear, Power, Energy from Waste, Pharmaceutical, Food, Brewing, Chemical, Agrochemical, Oil & Gas, Healthcare & Aerospace process industries, including project or term Service Contracts.
Our people our key to our success. From our ECITB apprentices, through to our Directors.
We operate on a National Basis backed by accreditation's to - ISO9001:2015, ISO3834-2:2005 & OHSAS18001:2007
Laker Vent procures and fabricates a wide range of pipework in accordance with British, European & American standards, for example ASME-B31-3 and ASME-BPE. We work with a range of materials including;
• Carbon steel
• Stainless steel
• Aluminium
• Nickel
• Titanium
• Chrome Molybdenum, P5, P11, P22 & P91
• Hastelloy
• Incolloy
• Monel
• UPVC
• ABS
• Polypropylene
• PVDF
• Polyethylene
Modular Construction
Laker-Vent provide a cost-effective modular construction service and are willing to working with clients' design teams to provide constructability expertise for;
• Pre-Assembled Units (PAU's)
• Pre-Assembled Piperacks (PAR's)
Working this way, we can assist clients to reduce project timescales and the risk of construction issues. Other benefits include offsite fabrication in a controlled working environment, reduced expensive on-site hours and reduced risk of on-site incidents.
Our Installation Teams
Our site installation teams typically consist of;
• Project Manager, planning, HSE & QA personnel
• Site Manager
• Site Engineer(s)
• Site Foremen
• Tradesmen - Pipe Fitters, Welders, Riggers, Mechanical Fitters, Assistants
• Sub-contractors - NDT, Scaffolding, Insulation, Passivation and Crane Hire
Products and Services
| Product | Sector |
| --- | --- |
| Tube & Pipework - Small Bore | Subseas and Offshore |
| Mechanical & Electrical Engineering | Aerospace - Civil and Defence |
| Mechanical & Electrical Engineering | Pharmaceutical & Medical |
| Welding Manual | Petrochemical & Refining |
| Tube & Pipework - Large Bore | Marine Commercial & Naval |
| Tube & Pipework - Small Bore | Power Generation, Distribution & Transmission |
| Tube & Pipework - Large Bore | Oil & Gas including LNG |
| Welding Manual | Automotive |
| Fabrication Cutting Forming Pressing & Bending - Modules & Skid Mounted Systems | Aerospace - Civil and Defence |
pipework fabrication and installation, including coded welding, mechanical services and subcontract control. Please note our welding systems are accredited via LRQA to ISO3834
Site Facilities
Shop Floor
Size not specified.
Welding & Cladding
Capability
Swing
Length
Width
Gas Tungsten Arc Welding (GTAW)
Min:
-
-
-
Max:
-
-
-
Manual Metal Arc Welding (MMA)
Min:
-
-
-
Max:
-
-
-
Metal Inert Gas Welding (MIG)
Min:
-
-
-
Max:
-
-
-
Orbital & Planetary (GTAW & SAW)
Min:
-
-
-
Max:
-
-
-
Inspection / Testing
Chemical
Clean room facilities
Non destructive testing - Magnetic Partical
Non destructive testing - Radiography
Non destructive testing - Ultrasonic
Pressure / Hydro Testing
Recent Work
LVE Process installation nears completion 2012
New Process operating plant in Barry, Glamorgan, South Wales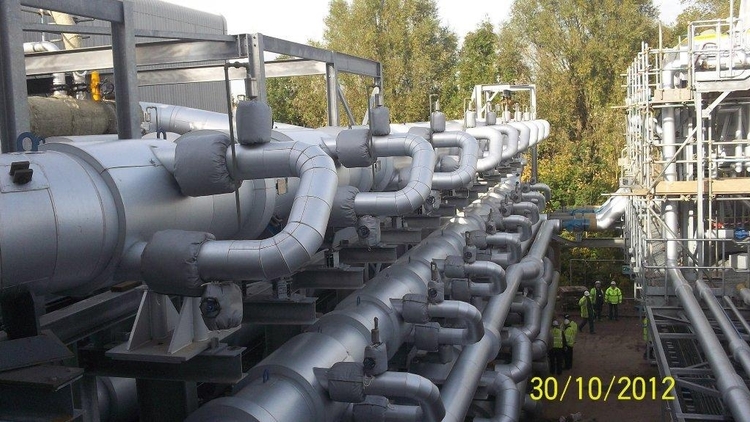 A380 Fuel Test Facility Opening by Prince Andrew
Laker Vent completed the design, fabrication, installation, testing and commissioning of the Airbus A380 Fuel Test facility in 2005/06.
The facility was opened by Prince Andrew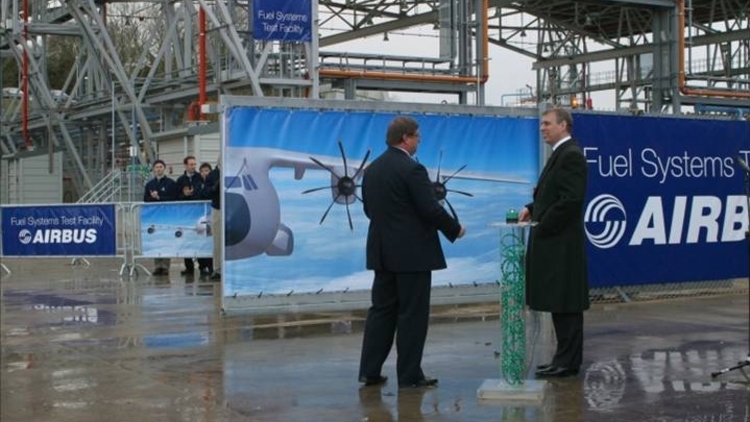 Steam Systems for Power Plant in Leven Scotland
Laker Vent provide detail design, off site fabrication, delivery and installation of process and utility piperacks
Process plant for healthcare industry
Laker Vent provided the supply, fabrication and installation of a successful test facility in Port Sunlight on the Wirall
W2R Thornton Power Island
Laker Vent successfully provided the supply, fabrication and installation of pipework for both Leyland & Thornton W2R waste to energy facilities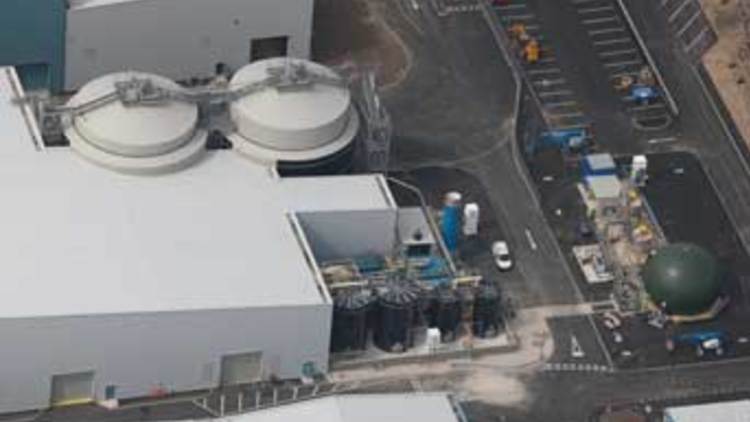 Fife Power Plant
Laker Vent provided the high pressure steam systems & utility services pipework for this 50MW Biomas Plant in Markinch, Fife, Scotland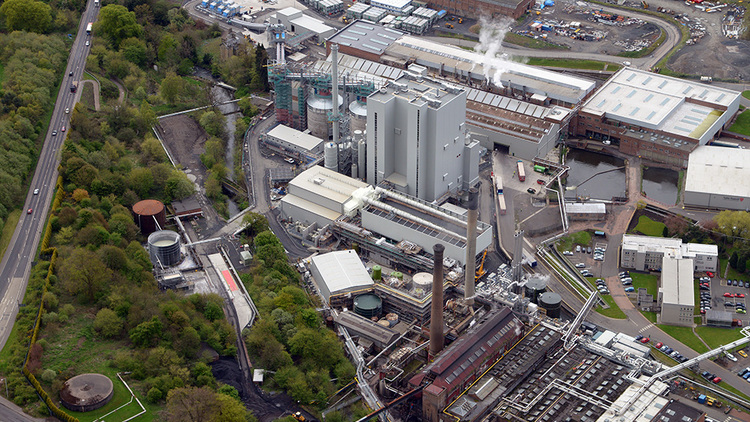 Process Modules for shipment to Denamrk
Laker Vent provided the detail design, supply, fabrication, testing and commissioning of two process modules to a customer in Denmark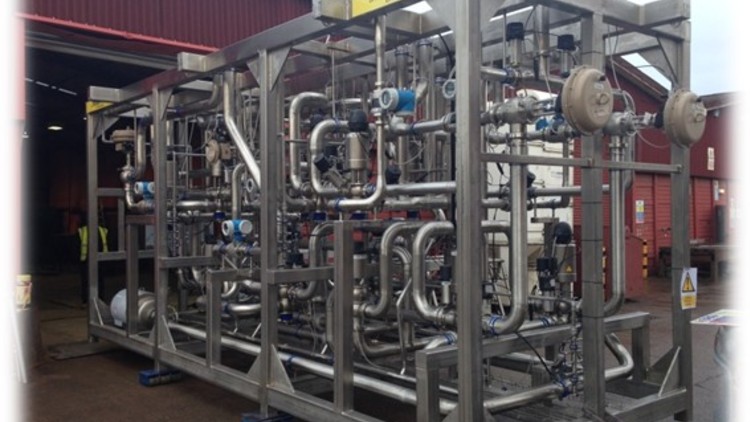 New Paper Mill & CHP Plant in Manchester
Laker Vent provided our piping and mechanical services to help build one of the world's most advanced Recycled Paper Mills in the UK, at Partington near Manchester. The mill utilises state-of-the-art technologies, including a dedicated Combined Heat and Power (CHP) station to generate clean energy as well as an advanced effluent treatment plant.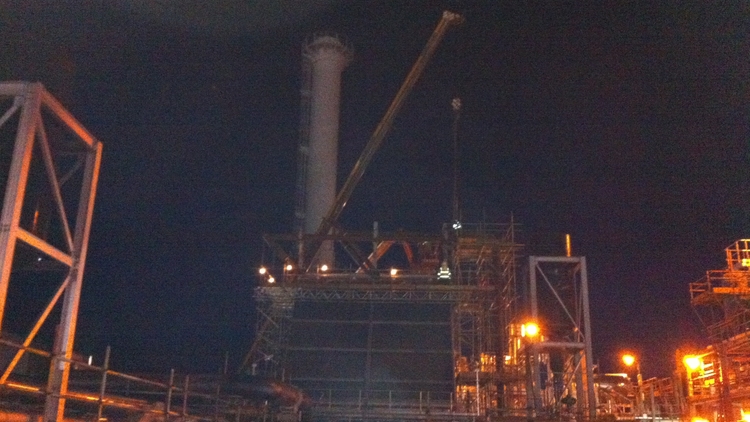 Prefabricated exotic pipe spools for Oil & Gas industry
Laker Vent procured, fabricated, tested and delivered a number of 24"nb Super Duplex pipe spools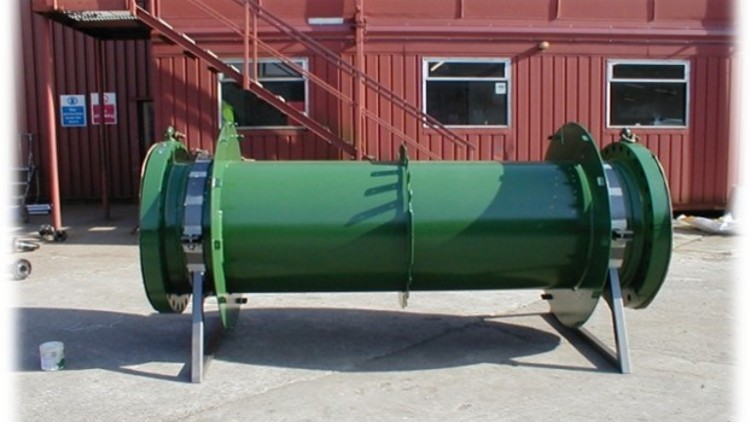 Gas Rig manufacturing
Laker Vent provide supply, fabrication, testing and delivery of gas skid units from our Ellesmere Port facility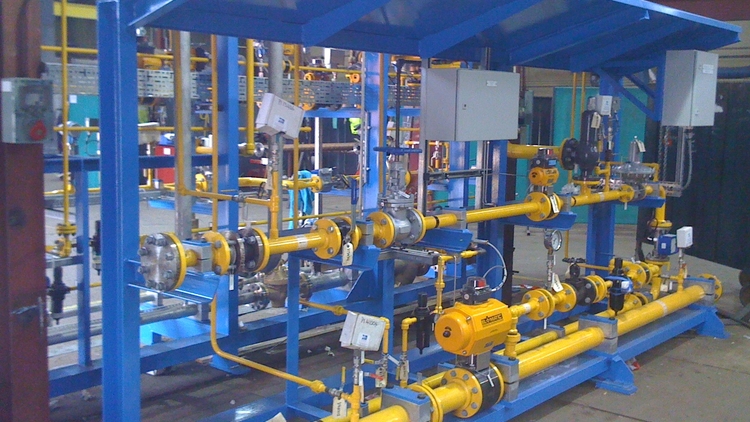 Bio-fuels installations
Laker Vent provide the detailing, supply, fabrication and installation of process bio-fuels systems throughout the UK