Contact: Jeff Platt

Great King Street North
Birmingham
B19 2LF
West Midlands
Size

Large

Direct employees

1,000

Turnover (reported)

£110,000,000

Regional Markets

Asia, Africa, Europe, North America

Nuclear Contracting Tiers

Tier 3: Original Equipment Manufacturing Organisations
Accreditations
Achilles UVDB Verify Cat A
Achilles UVDB Verify Cat B
Achilles UVDB Verify Cat C
Achilles UVDB Verify Cat D
ISO 14001:2015
ISO 9001:2008
ISO 9001:2015
legrand
Instrumentation & Control Equipment
electrical and I&C equipment -
Overview
Legrand is the global specialist in electrical building infrastructures.
Innovation is the driving force behind its development. With an increasing investment in
research and development (circa 5% of sales) and more
than 4,000 active patents, the Legrand Group is focused
on maintaining a high rate of new product launches that
present innovative solutions to the market.
Using its global strength and market leading position,
Legrand has developed a complete range of cable
management solutions, including:
- Swifts cable ladder
- Swifts cable tray
- Salamandre distribution trunking and lighting trunking
- Cablofil steel wire cable tray
Our in house galvanizing facility and strict quality control guidelines ensure that
every product is finished to the highest possible standard.
Legrand Electric holds a number of third party quality & technical approvals including.
ISO 9001:2008
ISO 14001 : 2004
DNV
CSA
GOSTR
Products and Services
| Product | Sector |
| --- | --- |
| Cable Supports Conduit Fixings Trays Trunking Ducting & Splicers | Automotive |
| Cable Supports Conduit Fixings Trays Trunking Ducting & Splicers | Oil & Gas including LNG |
| Cable Supports Conduit Fixings Trays Trunking Ducting & Splicers | Power Generation, Distribution & Transmission |
| Cable Supports Conduit Fixings Trays Trunking Ducting & Splicers | Nuclear Defence - Naval Marine |
| Cable Supports Conduit Fixings Trays Trunking Ducting & Splicers | Marine Commercial & Naval |
| Cable Supports Conduit Fixings Trays Trunking Ducting & Splicers | Petrochemical & Refining |
| Cable Supports Conduit Fixings Trays Trunking Ducting & Splicers | Pharmaceutical & Medical |
| Cable Supports Conduit Fixings Trays Trunking Ducting & Splicers | Subseas and Offshore |
| Cable Supports Conduit Fixings Trays Trunking Ducting & Splicers | Renewables - (Wind, Tidal, Solar Biomas etc.) |
| Cable Supports Conduit Fixings Trays Trunking Ducting & Splicers | Rail & Transport |
| Cable Supports Conduit Fixings Trays Trunking Ducting & Splicers | Utilities |
| Cable Supports Conduit Fixings Trays Trunking Ducting & Splicers | Construction - Civils |
| Cable Supports Conduit Fixings Trays Trunking Ducting & Splicers | Construction - Strategic Platforms & Vessels |
Site Facilities
Shop Floor
6827m2
Welding & Cladding
Capability
Swing
Length
Width
Metal Inert Gas Welding (MIG)
Min:
-
-
-
Max:
-
-
-
Inspection / Testing
Advanced testing facilities
Clean room facilities
Drop Testing
Electro-Magnetic Compatability & Interference
Equipment Qualification
Fire Resistant
Proof Load Testing
Design
CAD Design - 2D
CAD Design - 3D
CAM Design - 2D
CAM Design - 3D
Recent Work
Nuclear AMRC center
Legrand Swifts cable ladder and cable tray has been installed in the Nuclear AMRC center not only to support the heart of Nuclear manufacturing innovation but also the cables that power this specialized machinery. The Nuclear AMRC is based around an open-plan 5,000 sq m workshop, containing over £30 million worth of state-of-the-art manufacturing equipment tailored for nuclear industry applications.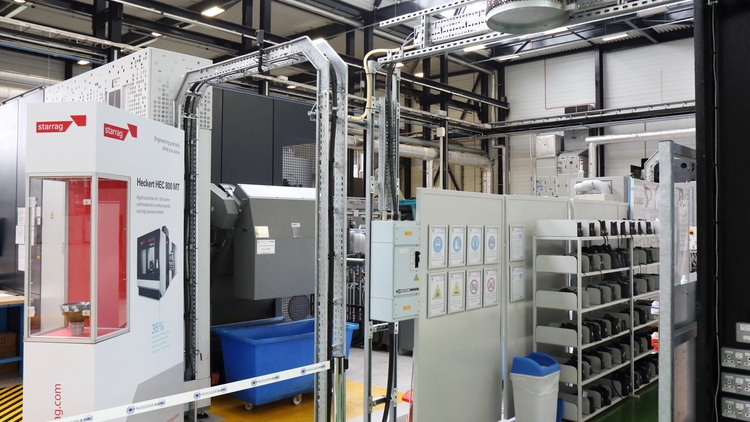 Margam Biomass
The 40MW Margam Green Energy Plant, a £160m wood-fired power station, near Port Talbot, South Wales. The site generates renewable electricity for homes and businesses. Legrand Swifts cable ladder & tray has been installed throughout the facility.
Templeborough biomass power plant
The biomass-fuelled power plant will be capable of generating approximately 41MW of electricity, which will be sufficient to serve roughly 78,000 homes and offset 150,000t of CO2 emissions a year.