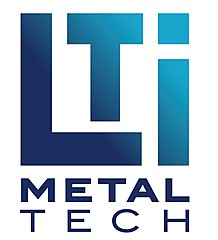 Contact: Nazir Ali

163 Brook Drive
Milton Park
Abingdon
OX14 4SD
Oxfordshire
Size

SME

Direct employees

108

Turnover (reported)

£23,000,000

Regional Markets

Asia, Europe

Nuclear Contracting Tiers

Tier 3: Original Equipment Manufacturing Organisations
Tier 4: Sub-component Suppliers/Distributors
Tier 5: Processors & Fabricators
Accreditations
BS EN 13445
CE Marking / EN 1090
EN 17025
ISO 14001:2015
ISO 3834-1:2005
ISO 3834-2:2005
ISO 3834-3:2005
ISO 3834-4:2005
ISO 9001:2015
OHSAS 18001 Now ISO 45001
PED 97/23/EC / ESPN (PED)
LTi Metaltech Limited
Steel Fabrications
Pressure & Vacuum Vessel Manufacture
Overview
LTi Metaltech is a dynamic, innovative and growing production company, with solid foundations in regulated precision fabrication and welding. We work with global companies and OEM's to deliver advanced high performance vessels and structures using Stainless Steel, Copper and high purity Aluminium. LTi is the recognised expert in high integrity welded structures capable of withstanding extreme pressure, vacuum and temperature differentials, delivering cutting edge technologies for industries including Fusion & Nuclear, Healthcare and Renewables, with further capabilities and insights targeted at Transport & Rail.
LTi manufactures over 2,000 pressure & vacuum vessels per year, used to encapsulate liquid Helium that cools superconducting electromagnets to 4 Kelvin (-269 degrees Celsius). With a history of being part of a leading blue chip organisation, LTi is a Tier 1 supplier that has invested in the latest equipment, technology and working practices to manufacture products to strict industry standards, with lifetime records and traceability for all materials and components. To ensure the integrity of these components, the company performs very high levels of quality control and testing throughout the production and fabrication process, from visual welding inspection through to X-Ray and High Vacuum testing. The business is comprised of core volume business and an increasing project and consultancy service.
We employ around 100 people, including one of the largest groups of coded welders in the South East of England, working to AD Merkblatt 2000 and PD 5500 pressure containment standards. We continuously strive to push the boundaries investing in the latest technologies, techniques and processes to help exceed our customers' expectations.
We have been a Tier 1 supplier to Siemens Healthcare for well over a decade, manufacturing in excess of 15,000 cryogenic pressure vessel sets for use in their Magnetic Resonance Imaging (MRI) scanners, exported for installation in hospitals and medical facilities around the globe.
Products and Services
| Product | Sector |
| --- | --- |
| Fabrication Hi-integrity & Complex Structures including Heavy | Construction - Strategic Platforms & Vessels |
| Pressure Vessels Heat Exchangers & Tanks including Internals | Pharmaceutical & Medical |
| Welding & Welding Systems | Pharmaceutical & Medical |
| Inspection Equipments & Services including NDE & Surveillance | Pharmaceutical & Medical |
Site Facilities
Shop Floor
Size not specified.
Welding & Cladding
Capability
Swing
Length
Width
Gas Tungsten Arc Welding (GTAW)
Min:
-
-
-
Max:
-
-
-
Metal Active Gas Welding (MAG)
Min:
-
-
-
Max:
-
-
-
Metal Inert Gas Welding (MIG)
Min:
-
-
-
Max:
-
-
-
Plasma Arc Welding (PAW)
Min:
-
-
-
Max:
-
-
-
Robotics
Min:
-
-
-
Max:
-
-
-
Tube Sheet Welding (Using a laser or GTAW process)
Min:
-
-
-
Max:
-
-
-
Inspection / Testing
Advanced testing facilities
CMM machines
Non destructive testing - Radiography
Pressure / Hydro Testing
Design
CAD Design - 2D
CAD Design - 3D
CAM Design - 2D
Recent Work