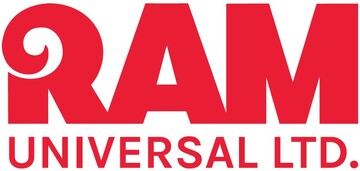 Contact: Charlotte James

Unit 20
Swannington Road
Leicester
LE9 6TU
Leicestershire
Size

SME

Direct employees

19

Turnover (reported)

£6,300,000

Regional Markets

Asia, Africa, Australia, Europe, North America, South America

Nuclear Contracting Tiers

Tier 4: Sub-component Suppliers/Distributors
Tier 5: Processors & Fabricators
Accreditations
ANSI
ASME
CE Marking / EN 1090
ISO 9001:2015
PED 97/23/EC / ESPN (PED)
Ram Universal
Pumps & Valves
Process Control Equipment
Overview
RAM Universal have been proud suppliers of high-quality, European-manufactured valve and process solutions globally since 1982.
For over 40 years, we have remained a family-run company. This legacy infuses our operations with a sense of personal commitment, ensuring that every interaction with us is marked by warmth, reliability, and integrity. Meanwhile, we understand the fast-paced nature of modern business, which is why we have cultivated an agile and responsive approach.
As exclusive UK suppliers of prestigious brands like Valmet, Elmac, Protectoseal, Richter and Baum, and as preferred UK agents of JC, Bray, Fluoroseal and Vinco, we bring an unparalleled network of expertise to our partners.
We are trusted suppliers of:
• All types of Pipeline Valves
• All types of Process Instrumentation
• All types of Pumps
• Bespoke Skid Design
Products and Services
| Product | Sector |
| --- | --- |
| Pumps & Valves | Renewables - (Wind, Tidal, Solar Biomas etc.) |
| Pumps & Valves | Power Generation, Distribution & Transmission |
| Pumps & Valves | Aerospace - Civil and Defence |
| Modularised & Skid Mounted Process Systems | Construction - Strategic Platforms & Vessels |
| Modularised & Skid Mounted Process Systems | Renewables - (Wind, Tidal, Solar Biomas etc.) |
Site Facilities
Shop Floor
Size not specified.
Design
CAD Design - 2D
CAD Design - 3D
Recent Work
Gypsum Slurry Pumping Skids completed 2022
RAM Universal managed the design, fabrication and testing of these slurry pumping skids ready to be shipped to a company making construction materials in Spain.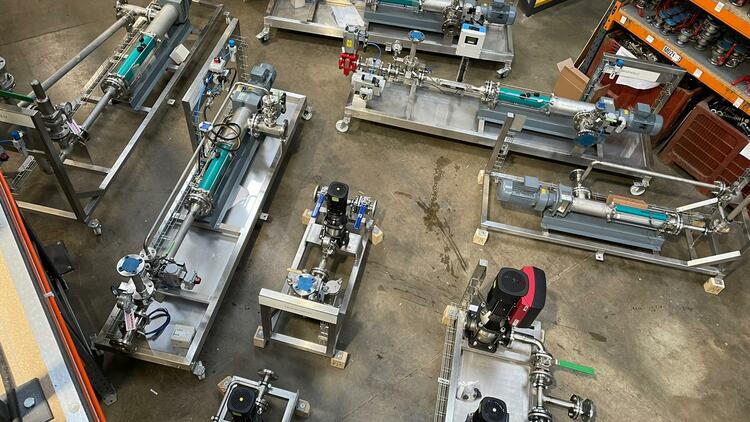 Globe Control Valves for Rolls Royce, completed 2022
Manual globe control valves DN25 to DN50, butt weld ends, with no PTFE in construction. To be used on a Rolls Royce dockside submarine facility in Davenport.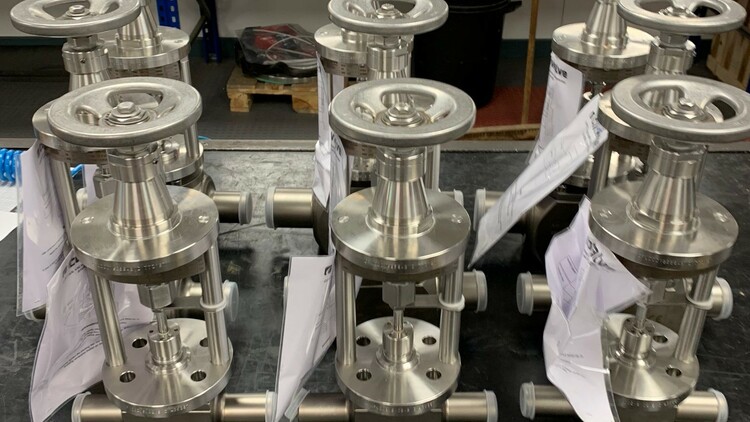 26" Diameter Knife Gate Valves, completed 2019
26" Knife Gate Valves, handling dry biomass (wood chip) at Lynmouth Power Station. Valves needed to be suitable for a potential 7.5 bar excursion pressure, tested to 13.8 bar.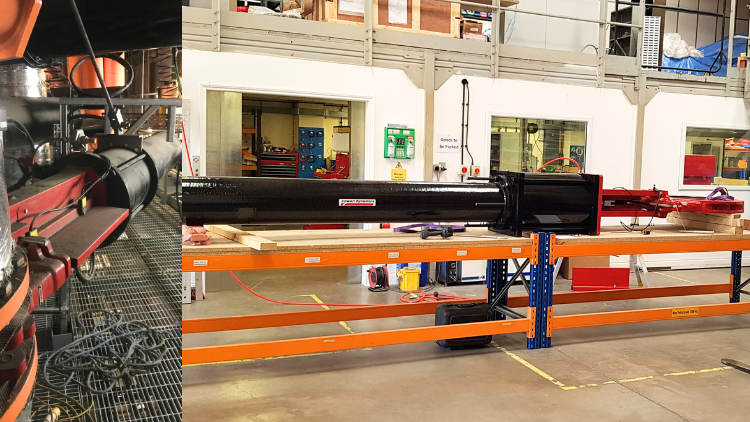 Custom Designed Knife Gate Valve, 2019
Bespoke design for a nationally revered cereal brand, intended to achieve bubble-tight shut off (which is not possible with a standard knife gate), within the confines of a small footprint as the cylinder on a standard knife gate valve would have been too tall.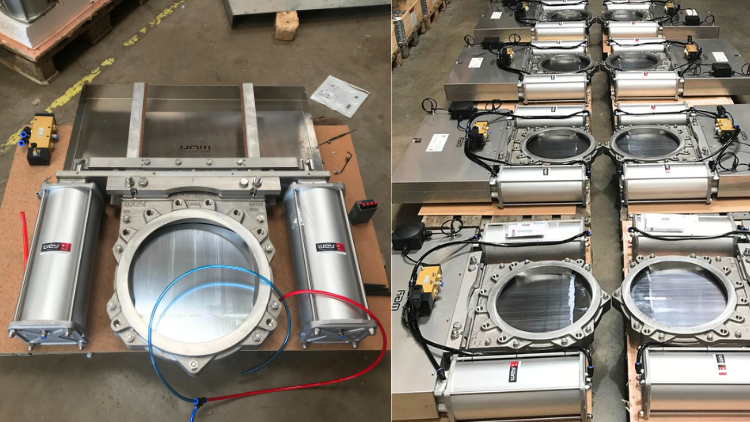 Custom Jacketed Control Valves, completed 2022
Control valve fitted with custom steam jacket, ensuring that precursor fluid in the production of glass was entered into the line hot to avoid shattering and imperfections.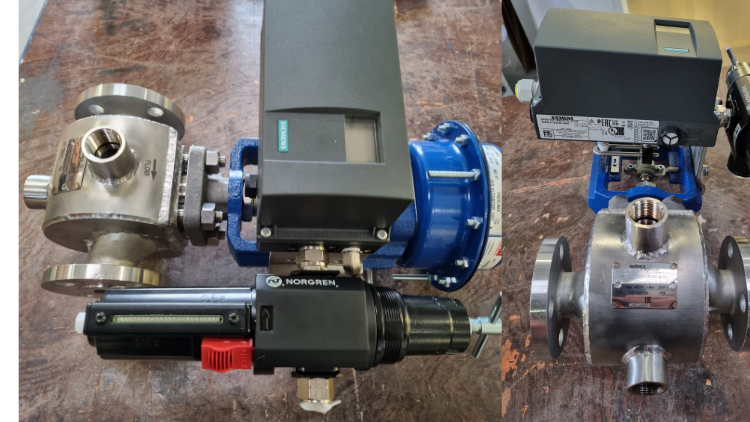 Special Heavy Duty Ball Valves, completed 2020
Valves required Virgin PTFE and there could be no trace of graphite due to their handling of nitric acid. Purchased by Orica Mining for use on a Sodium Cyanide mine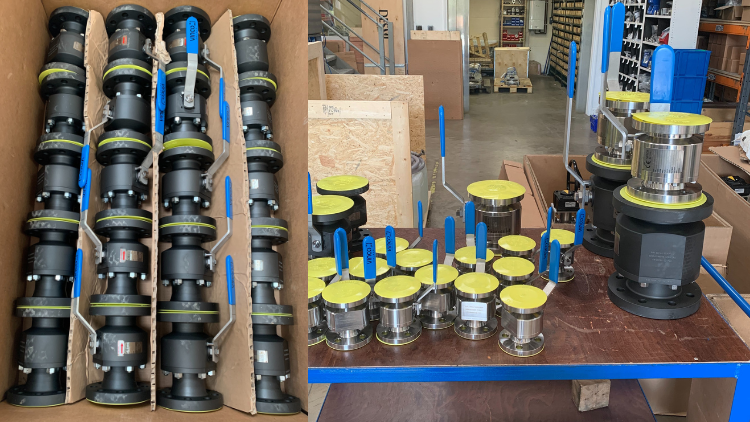 Modified Power Diverting Knife Gate Valves, completed 2020
Aiding the division of grain between two silos to avoid 'bridging'. This was destined for a waste to energy plant.