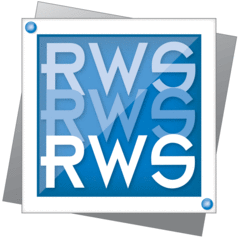 Contact: Ian Robinson

22 Barrs Street
Whittlesey
Peterborough
PE7 1DA
Cambridgeshire
Size

SME

Direct employees

12

Turnover (reported)

£5,000,000

Regional Markets

Asia, Africa, Europe, South America

Nuclear Contracting Tiers

Tier 5: Processors & Fabricators
Tier 4: Sub-component Suppliers/Distributors
Tier 3: Original Equipment Manufacturing Organisations
Accreditations
ISO 14001
ISO 27001
ISO 9001
ISO 9001:2015
OHSAS 18001
RWS Ltd
Other
Installation of Blast & Ballistic products. Renovation of existing buildings
Overview
With more than 30 years of experience in the construction industry and an extensive portfolio of projects in the UK and overseas, RWS Ltd has developed skills and knowledge to provide solutions to any project, no matter how challenging, whether large or small. RWS Ltd Specialise in Dilapidations, Refurbishment and Security projects for Government clients and national retail outlets. Our government contracts including the FCO, the Home Office and City-based establishments. These customers have complex requirements this has required RWS Ltd to continually evolve to meet the new customer's requests
RWS Ltd takes pride in their highly responsive service, tailored to suit any turnkey project with security as a core function. Following the initial survey, detailed drawings are produced for approval; the tailored solution is manufactured and installed, meeting the client's requirements: Quality, on-time and budget. The services offered by RWS Ltd range from a one-off bespoke installation to a complete high specification M & E and Building refurbishment solution.
Building, Electrical, Mechanical and Professional Services
RWS Ltd is structured to provide any building services solution at any stage of the development of a building to any client. Our Design and Install philosophy allows us to work together with the project team or building owner and deliver any combination of:
• Mechanical & electrical,
• Air conditioning & refrigeration
• Energy performance & management
• Soft service facilities solutions.
Our mechanical & electrical engineers have developed a reputation for delivering technological innovation and continuous improvement in service.
We enjoy long-term relationships with many national estate managers who benefit from our professional capabilities.
Our building engineering expertise has helped establish our customer-focused, integrated, holistic and innovative approach to our full-service offering.
RWS Ltd carries out a full value engineering exercise, selecting the most appropriate materials and working methods to ensure the project is completed on time, within budget and meets the client's specific quality standard.
Dilapidations and Refurbishments
RWS has undertaken many renovation projects from design concept to completion. This has included liaising with local government bodies, ministries, education boards and large retail groups. Our ability is to provide a full turn-key service that avoids downtime and provides high-level health and safety procedures.
Our team can offer:
• In-house Design
• Condition Surveys and Reports
• Refurbishment, Cat A and B, Refit Works
• Interim and Terminal Dilapidation Work
• In-house Health and Safety Department
RWS Ltd has always set its standards for the highest obtainable. It has therefore established its strategic goals to achieve membership of organisations that require these high expectations. We believe that we have reached this by becoming a member of the F4N. The thoroughness of review needed RWS Ltd to develop a process that complies with the rigorous mandatory regulations in the following areas:
• Strategy and leadership
• Design and project management
• People excellence
• Process excellence
• Health and safety culture
• Quality management
Products and Services
| Product | Sector |
| --- | --- |
| Civil Works & Civil Engineering | Construction - Civils |
Site Facilities
Shop Floor
1600m2
Design
CAD Design - 2D
CAD Design - 3D
Recent Work
British Embassy Warsaw
RWS Ltd was contracted by Mace to provide the complete installation of all services and finishes to the secure floors of the new build British Embassy Warsaw. The floors were handed over to RWS as a shell with a view to complete the secure internal fit out. Due to the nature of the project, only SC and DV staff were allowed to have access to the two floors. To provide the services from central open, the unclassified area required complex integration and logistics with the main contractor.
We undertook the planning and programming submission for the client as part of the overall programme of works. Due to the high level of security, the project involved attending meetings on behalf of the principal contractor. The actions and concerns were then sanitised and fed back to the client by regular weekly and monthly reviews
• The design and installation of the complete fit-out works including all the Mechanical & Electrical systems, the extent of the works comprised of the following:
• The total fit out of all internal partitions, access flooring systems, suspended ceilings all decorations and secure lightweight timber walls and carpets
• The detailed design and installation of a low-temperature hot and chilled water distribution pipework systems serving
· Chilled beams, supply and extract ventilation ductwork, grilles and diffusers all controlled by a purpose designed Building Management system.
• Installation of all Hot and Cold water services and waste system for the new toilet and shower areas.
• Electrical works included all lighting, power, Intruder wiring, data containment and a fire alarm system.
The client successfully completed the project on time and within the budget. The client commended us for accurate planning pre and post the design stage which leads to a smooth on-site construction phase of the project. Using our knowledge of international project management processes, we successfully assisted with variations to programme, planning and logistics that occurred due to design and unknown site variables.