Contact: Daniel Chilcott

Sutton Farm
Sutton
Witney
OX29 5RD
Oxfordshire
Size

SME

Direct employees

95

Turnover (reported)

£7,500,000

Regional Markets

Asia, Europe, North America

Nuclear Contracting Tiers

Tier 5: Processors & Fabricators
Tier 4: Sub-component Suppliers/Distributors
Tier 3: Original Equipment Manufacturing Organisations
SS Tube Technology Ltd
Light and Medium Fabrications
Light and Medium Fabrications - Thin Wall Tubing and Bending and Machining
Overview
SST Technology is an engineering led organisation striving to be the leader in forming, joining and machining high integrity products for highly demanding environments and the transformation of energy into rotary motion.
The business is based in the heart of Oxfordshire employing approximately 100 people serving a diverse range of industries.
Typical products include thin wall fabrications, high integrity pipework and high performance insulation. Products are often made from exotic materials such as Inconel, Titanium together with more commonly used stainless steels and aluminium. Manufacturing technologies utilised by the business include tube manipulation, hydroforming, additive layer manufacturing, precision TIG and resistance welding, laser welding together with 5 axis machining and non destructive testing techniques.
SST Technology works closely with its customers in partnership either leading or supporting the design process. In either case the business has substantial expertise in the design for manufacture and new product introduction process.
The diverse market interaction and cross market pollination means the business is able to offer a robust quality system approach associated with Aerospace or Energy markets whilst possessing the agility, performance and speed associated with Motorsport and Performance Automotive.
Products and Services
| Product | Sector |
| --- | --- |
| Insulation Metalic, Thermal Protection & Specialised Products | Nuclear Defence - Naval Marine |
| Machining - Precision & High Integrity Engineering | Power Generation, Distribution & Transmission |
| Welding Manual | Aerospace - Civil and Defence |
| Pipe, Fittings, Reducers, Flanges Bending, Supports | Automotive |
Site Facilities
Shop Floor
4000m2 Tube manipulation 6mm OD to 120mmOD Hydroforming (Thin wall) Additive layer manufacturing Over 40 expert TIG and Resistance welding technicians 5 axis Machining Fluorescent dye penetrant inspection
Specialist Machinery
Capability
Swing
Length
Width
Weight
5 Axis Milling
Min:
-
-
-
N/A
Max:
-
3000mm
800mm
-
Vertical Mill / Turn
Min:
-
-
-
N/A
Max:
250mm
-
-
-
Inspection / Testing
CMM machines
Pressure / Hydro Testing
Temperature controlled facility for inspection
Design
CAD Design - 2D
CAD Design - 3D
CAM Design - 2D
CAM Design - 3D
Recent Work
Insulation for Engine Test Rig
High performance insulation cladding applied to ID of vessel used for high profile next generation aircraft engine test rig.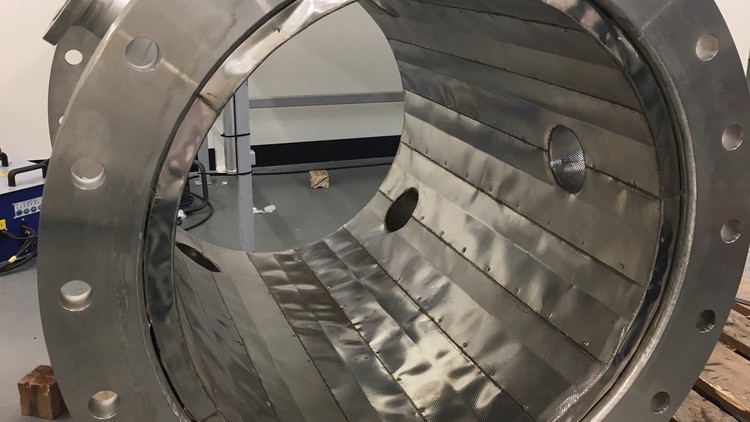 Precision Heat Exchangers
Work undertaken in fabrication and laser welding of precision heat exchanger for industrial gas turbine application.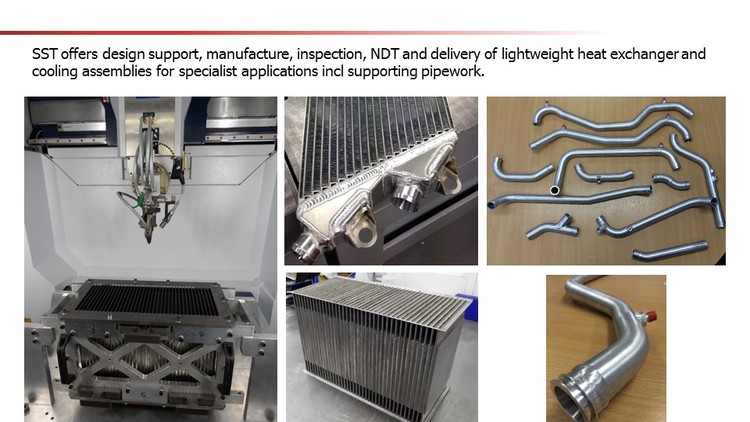 Aircraft Ducting
Work undertaken with major Aircraft engine manufacturer manufacturing precision ducting. Inconel through to Aluminium.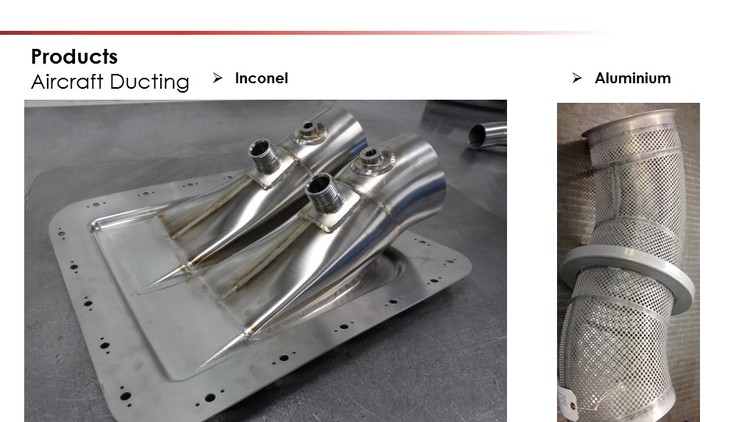 Oil & Gas
Experience MIG Welding Oil & Gas Hydraulic Connector Supports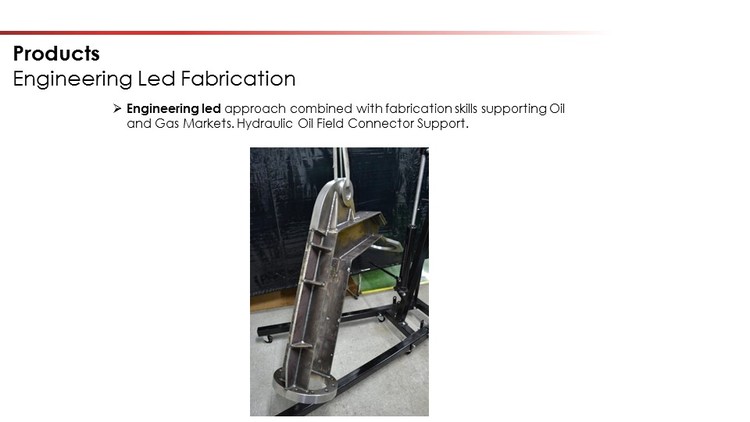 Welding and Forming
Welding and Forming Techniques