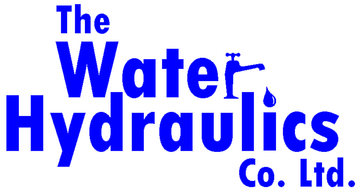 Contact: Liam Russell

Alexandra House
English Street
Hull
HU3 2DJ
East Riding of Yorkshire
Size

SME

Direct employees

28

Turnover (reported)

£2,100,000

Regional Markets

Asia, Africa, Australia, Europe, North America

Nuclear Contracting Tiers

Tier 4: Sub-component Suppliers/Distributors
Tier 2: Systems Integration Organisations
Tier 3: Original Equipment Manufacturing Organisations
F4N Case Studies
The Water Hydraulics Company Ltd
Pumps & Valves
Nuclear Decomissioning - Water Hydraulic Components, Systems and Solutions for Maniputlators and Handling Equipment Manufacturers.
Overview
The Water Hydraulics Co. Ltd was founded in 2001 in Hull, East Yorkshire. The company employs 28 people on a site of just under one acre, we specialise in the design, development and manufacture of water hydraulic solutions. The company supplies and manufactures a full range of innovative pumps, motors, valves, cylinders and systems that operate on tap water without any other fluid additives. Operating in similar pressure ranges to conventional hydraulics, water systems can offer greater efficiencies reducing operating costs and minimising component size.
Products and Services
| Product | Sector |
| --- | --- |
| Mechanical Sets – Process Equipment | Marine Commercial & Naval |
| Mechanical & Electrical Engineering | Renewables - (Wind, Tidal, Solar Biomas etc.) |
| Valves & Actuators - Standard Industrial | Subseas and Offshore |
| Pumps - Standard Industrial | Subseas and Offshore |
| Fire Prevention & Safety Related Components & Systems | Power Generation, Distribution & Transmission |
Hydraulic Cylinders, Hydraulic Power Packs
Site Facilities
Shop Floor
Size not specified.
Inspection / Testing
Design
Recent Work